September 13, 2021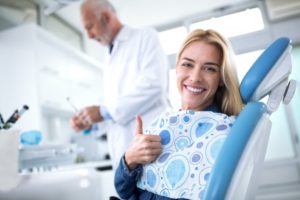 If you're like most people with dental insurance, you probably have a basic idea of how it works. You pay a monthly premium and you get access to discounts on certain treatments, right? Sort of. While medical insurance works that way, dental insurance is slightly different. Unfortunately, many people don't realize this, causing them to waste hundreds of dollars' worth of dental care each year. Don't throw your coverage down the drain – instead, read these three tips from a dentist in Hampton on how to maximize your dental insurance benefits!
1. Schedule Two Dental Checkups Per Year
Instead of treating health issues as they arise (like medical insurance), dental insurance focuses on preventing health problems in the first place. For this reason, most dental insurance providers will fully cover the cost of two checkups and cleanings per year. They're less likely to cover treatments for cavities, gum disease, and other oral health concerns that could have been prevented at these routine visits. To save yourself time and money – and prevent your coverage from going to waste – schedule another checkup before the end of the year.
2. Get Any Recommended Treatments Taken Care of Before 2021 Ends
During your exam, your dentist will let you know whether you'll need a filling, root canal therapy, gum disease treatment, or other procedures to maintain a healthy smile. Ideally, you should book those appointments as soon as possible. By this point in the year, you've probably already met your deductible but not your annual maximum. Therefore, you might still have some coverage left that you can put toward the treatments you need.
3. Remember That Your Plan Probably Resets in January
The majority of dental insurance plans reset on January 1st. Any coverage that you haven't used by then will most likely disappear and NOT roll over into the next year. If you haven't met your annual limit yet, you're letting your benefits – and the premiums you're paying – go to waste! Luckily, you still have a couple of months before 2021 draws to a close. Make the most of that time by finding out how you can use your remaining benefits.
Has it been more than six months since your last routine dental visit? If so, you'll definitely want to schedule another one soon – especially if you have dental insurance. It'll benefit your wallet and your smile!
About the Practice
At Oceanside Family Dental, we pride ourselves on providing comprehensive, affordable dental care to patients of all ages in the Hampton, NH community. Dr. Neelima Ravi, our general dentist, has teamed up with experienced periodontist Dr. Charles Braga to create a one-stop shop for families' smiles. We welcome all dental insurance plans, and even offer in-network savings for patients with Cigna or Northeast Delta Dental Premier plans. To learn more about maximizing your dental insurance benefits, contact our practice at 603-926-1551.
Comments Off

on 3 Ways to Make the Most of Your Dental Insurance Benefits
No Comments
No comments yet.
RSS feed for comments on this post.
Sorry, the comment form is closed at this time.