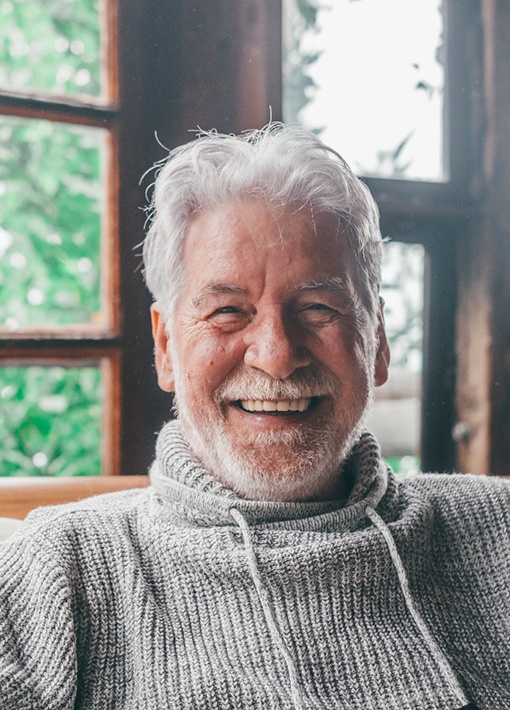 Dentures—Hampton, NH
Improve Your Quality of Life with Reliable, Customized Dentures
An estimated 15 percent of people with missing teeth have dentures crafted every year, according to the American College of Prosthodontists. Tooth loss can happen for a variety of reasons, from oral health problems like gum disease to accidents and aging. In any of these cases, having your missing teeth in Hampton replaced is an important part of maintaining a healthy lifestyle and smile. Our team at Oceanside Family Dental crafts customized dentures that can improve your day-to-day life—just give us a call to schedule a consultation!
Why Choose Oceanside Family Dental for Dentures?
Comfortable, Precise Digital Impressions
Customized Dentures That Look Natural
Start-to-Finish Implant Denture Treatment
Who is a Good Candidate for Dentures?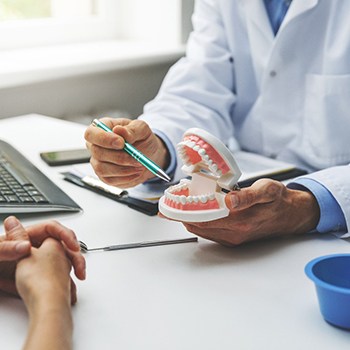 Dentures can benefit patients experiencing a variety of types of tooth loss. Typically, we recommend this solution for those who have good oral health or receive treatment for any lingering issues like decay or gum disease, have sufficient jawbone support, and are missing several or all of their teeth along an arch. During your initial consultation, our team will examine your mouth and provide you with your options to rebuild your smile.
Types of Dentures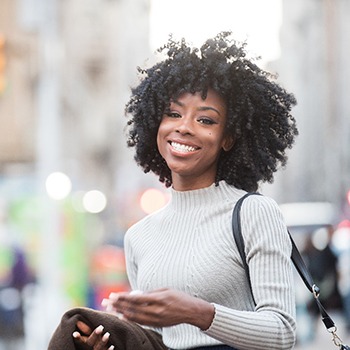 There are multiple types of dentures for patients facing different tooth loss scenarios. Based on our findings during your consultation, we may recommend one of these three types of dentures that we offer.
Partial Dentures
Partials are able to replace several missing teeth across an arch. They utilize a metal or acrylic base designed to fit like a puzzle piece between your existing teeth. Attached to the base are natural-looking replacement teeth crafted from porcelain or ceramic.
Full Dentures
Full dentures are able to restore an entire arch of missing teeth. The base is crafted from a gum-colored acrylic and designed to sit atop the gums and utilize natural suction to remain in place. It supports lifelike ceramic or porcelain replacement teeth, making basic tasks like eating and speaking much easier.
Implant Dentures
We also offer implant dentures, which allow you to reap all of the benefits of traditional dentures as well as implant technology. Instead of your prosthetic being supported by suction, small titanium implant posts will be inserted below the gumline to replace your missing tooth roots. These will hold your dentures in place, eliminating any shifting and restoring your bite power by up to 80%.
The Benefits of Dentures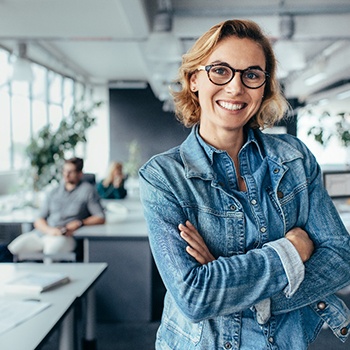 Dentures in Hampton offer several life-altering benefits and have been a trusted tooth-loss solution for countless decades. Some of the advantages that you'll be able to enjoy with your new prosthetic include:
Natural-looking replacement teeth
Effectively restores bite, making eating and speaking easier
Cost-effective tooth-loss treatment
Easy to clean and maintain
Can preserve facial appearance
Ability to last between seven and 10 years with the proper care
Can be supported by dental implants for added strength, lifespan, and stability
If you would like to cash in on these wonderful benefits, don't wait to give our team a call today to plan your consultation!