Meet Hampton, New Hampshire's Favorite Dental Team
As soon as you see the smiles on our team's faces, you'll know you made the right decision coming to Oceanside Family Dental. Each of our team members has been in the dental field for multiple decades, so you can look forward to a personalized, efficient, and productive appointment every time you see us. They can't wait to meet you and your family, but first, you can learn more about them by reading on below.
Susan, Office Manager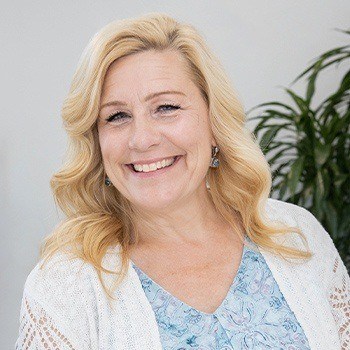 Susan has been an integral part of the Oceanside Family Dental team for nearly two full decades! She is certified in HIPAA and infection control. Her favorite part of this job is being able to help each patient receive the high-quality care they need.
Originally from Olean, Susan has three children and one grandchild. Whenever she has free time outside of the dental office, you can usually find her hanging out with her family and friends, reading a good book, and doing various outdoor activities.
Cecilia, Front Office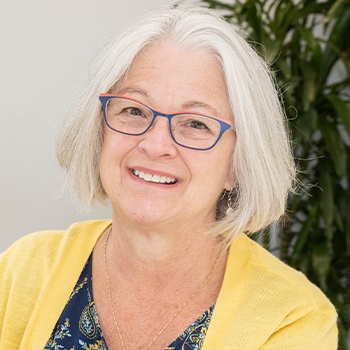 Cecilia has been a member of the Oceanside Family Dental family for a full decade so far, and she loves being able to interact warmly with each patient. She worked in management for several years before transitioning to oral healthcare and has attended several business-related seminars/courses in order to further expand her skills.
Cecilia's grandfather first came to Hampton in the 1920's, and her family has lived in the area ever since! She is currently married to a wonderful husband and has two beautiful daughters and two precious granddaughters. In her free time, she enjoys going to the beach, gardening, traveling, and simply being with her loved ones.
Sue, Registered Dental Hygienist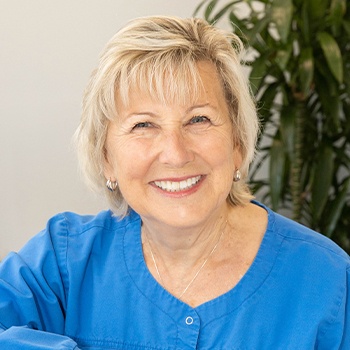 Sue's career in the dental fan amazingly spans over 40 years so far and she's been a member of our dental office for well over a decade. Originally from the Hampton area, she is certified in local anesthesia. Today, what she enjoys most about her position is the wonderful people she gets to interact with each day. She loves smiling and seeing smiles too!
Sue and her husband Vic have two grown sons and five grandchildren. Outside of working hours, her biggest hobbies include gardening, playing tennis, reading, being outdoors, and going to fun family gatherings.
Jane, Dental Hygienist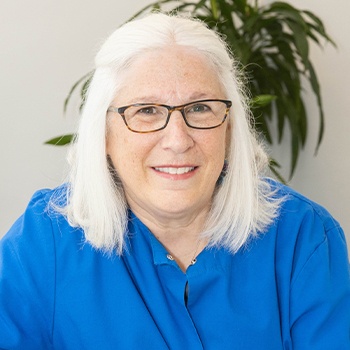 Jane studied dental hygiene at NHTI, and while she is a relatively new member of our dental family, her overall career in the field now spans an impressive 45+ years! She loves caring for patients and getting to know them over the course of their appointments.
Jane is originally from the Hampton area. Whenever she's not busy at Oceanside Family Dental, her favorite hobbies include knitting, reading, baking, and skiing.