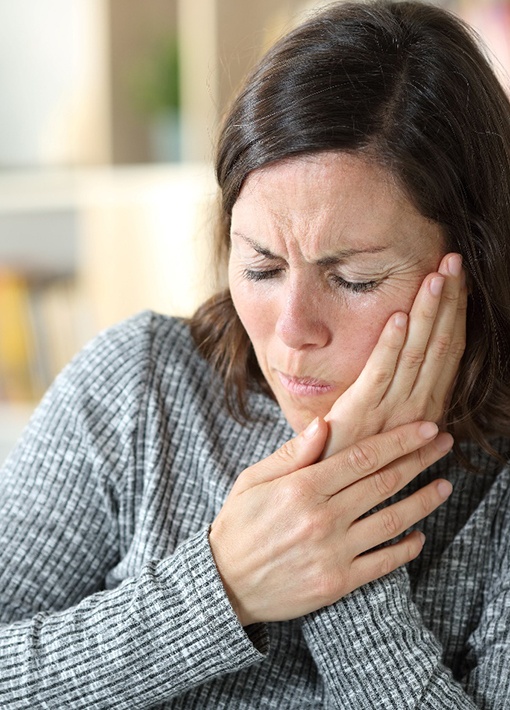 Emergency Dentistry – Hampton, NH
Don't Put Off Treatment-- Call Our Dental Office Instead!
When a dental emergency occurs, the last thing you should do is put off a visit to our dental office. It doesn't matter if you're experiencing moderate tooth pain or a tooth has been chipped or knocked-out, not addressing the problem immediately will only allow it to get worse. With Dr. Ravi and our team available to treat your issue, you can rest knowing that you're in good hands. If you're experiencing a dental emergency, call our dental office, and we'll do everything we can to see you right away for emergency dentistry in Hampton, NH!
Why Choose Oceanside Family Dental for Emergency Dentistry?
Same-Day Dental Crowns Available with PlanScan Technology
WaterLase Ensures Easier Treatment and Reduced Healing Times
Multiple Sedation Options for Nervous Patients
How to Handle Common Dental Emergencies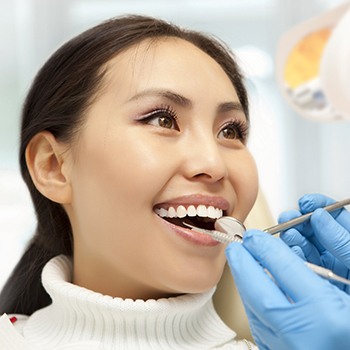 Regardless of the type of dental emergency you're experiencing, you should start by giving our dental office a call. This gives us a chance to schedule an emergency appointment, ideally on the same day. It also connects you with one of our team members who is trained to help those dealing with severe dental pain. Before you're able to reach our dental office, the tips below will help you take control of the situation: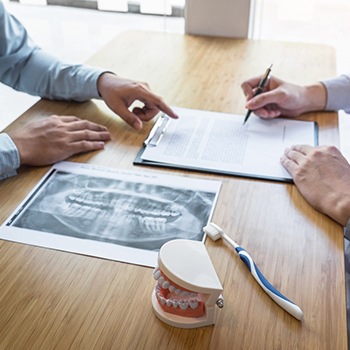 Toothaches
Slide dental floss against the tooth experiencing discomfort to confirm that no food debris is trapped. If the pain does not subside, take an over-the-counter painkiller like ibuprofen. Do not take aspirin as this can cause a burning sensation if it comes into contact with gum tissue. Until we can more closely examine your mouth, we won't know the exact cause of your toothache.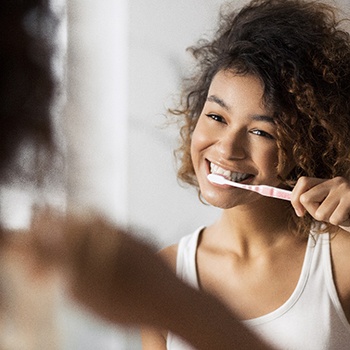 Chipped/Broken Tooth
Collect any pieces of the tooth that you can find and bring them to our dental office. Apply a cold compress to your cheek if swelling is present, removing and reapplying every 10 minutes or so to prevent damaging your skin. In most cases, a dental crown will be needed to restore your tooth.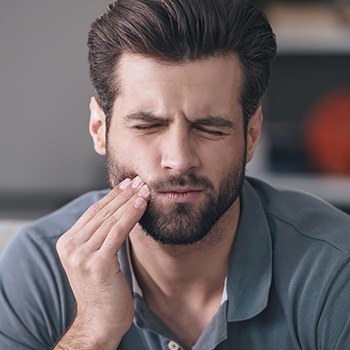 Knocked-Out Tooth
Look for the tooth and pick it up by the crown (top) portion only. Do not touch the root nor remove any tissue still attached to it. After gently rinsing both the tooth and your mouth with lukewarm water, place it back into the open socket. If the tooth will not stay in your mouth, keep it contained in milk, saltwater, or saliva and get to our dental office. If the tooth cannot be reimplanted, we'll discuss your replacement options going forward.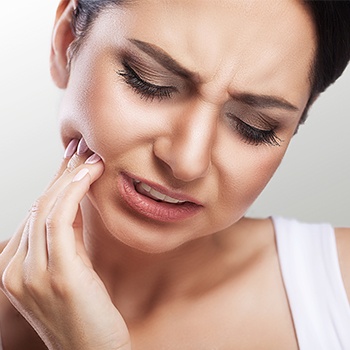 Lost Filling/Crown
If you still have the filling/crown, you can reseat it using denture adhesive, dental cement, petroleum jelly or sugar-free chewing gum if you're really out of options. While this is only a temporary solution, it effectively protects the damaged portion of your tooth from oral bacteria. When you arrive at our dental office, we'll likely need to replace the restoration entirely.
How to Prevent Dental Emergencies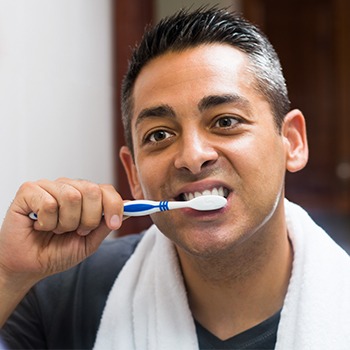 Most dental emergencies can be prevented by practicing daily oral hygiene, which includes brushing and flossing. Furthermore, visiting our dental office for routine checkups and cleanings allows us to catch small problems before they turn into urgent ones. Of course, you should also make sure to never use your teeth as a tool, nor chew on items that could potentially cause your teeth to crack or chip (such as ice, pens, pencils, etc.). If you regularly play sports or currently have bruxism (unconscious teeth grinding during sleep), you'll also need to wear a protective mouth/nightguard to prevent potential damage as well.
The Cost of Treating Dental Emergencies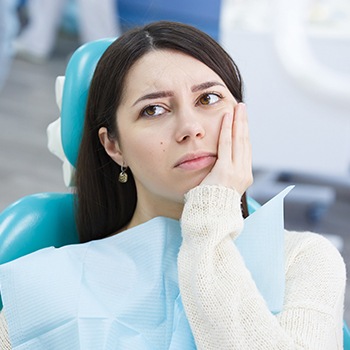 Treating a dental emergency varies in price depending on its severity. For example, a toothache caused by a small cavity may just require a detailed cleaning and dental filling to be adequately repaired. However, if the cause is an oral infection, we'll need to perform a root canal to save the tooth, which is priced higher. Whatever the cost is, our dental office will do everything it can to help you pay for your treatment in a way that's manageable.