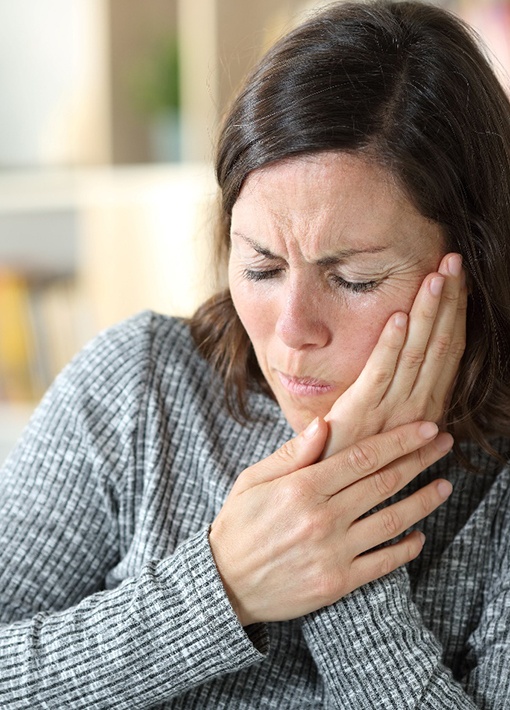 Emergency Dentist — Hampton, NH
Don't Put Off Treatment, Call Our Office Instead!
When a dental emergency occurs, the last thing you should do is put off a visit to our dental office. It doesn't matter if you're experiencing moderate tooth pain or a tooth has been chipped or knocked-out, not addressing the problem immediately will only allow it to get worse. With Dr. Neelima Ravi, DMD, FAGD and our team available to treat your issue, you can rest knowing that you're in good hands. If you're experiencing a dental emergency, call our dental office, and we'll do everything we can to see you the same day for emergency dentistry in Hampton, NH!
Why Choose Oceanside Family Dentistry for Emergency Dental Care?
Same-Day Dental Crowns Available with PlanScan Technology
WaterLase Ensures Easier Treatment and Reduced Healing Times
Multiple Sedation Options for Nervous Patients
How We Treat Dental Emergencies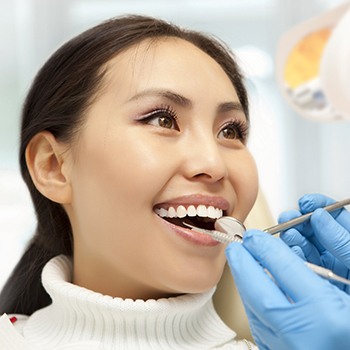 Regardless of the type of dental emergency you're experiencing, you should start by giving our dental office a call. This gives us a chance to schedule an emergency appointment, ideally on the same day. It also connects you with one of our team members who is trained to help those dealing with severe dental pain.
After you get to our office, our team members will check you in and bring you to an operatory so that Dr. Neelima Ravi, DMD, FAGD can perform a detailed exam. This is meant to pinpoint the location and potential cause of your dental emergency. In some cases, digital X-rays may be needed if the problem is not easily visible or identifiable.
After getting you out of pain and confirming any dental concerns, we'll go over our findings with you directly and recommend treatments we believe will best treat your emergency and prevent it from coming back. As part of this plan, we'll go over costs and the estimated length of treatment, allowing you to set expectations early.
Whether it's through dental fillings, crowns, root canal therapy, tooth extractions, or something else entirely, our team will work hard to get your dental emergency handled as soon as we can.
The Most Common Dental Emergencies
Our office is prepared to treat whatever dental emergency you're experiencing, whether it's a bad toothache, an oral infection, or physical trauma as a result of a bad fall or sporting injury. Before you're able to reach our dental office, the tips below will help you take control of the situation ahead of your emergency appointment.
Understanding the Cost of Dental Emergencies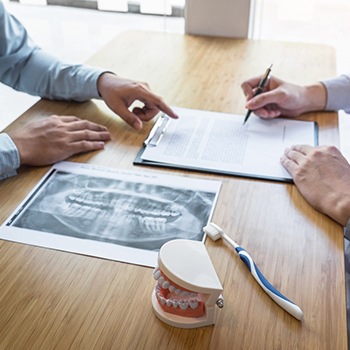 Before we are able to outline the cost of your emergency dental treatment, we will need to first determine how to fix the issue that is bothering you. We can't do this until we conducted a thorough examination of your smile. Based on what we discover, we can outline a custom treatment plan for you and walk you through insurance coverage and financing options. If you have any questions, talk to our dental team so we can help!
Every Dental Emergency is Unique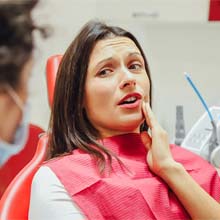 The cost of your dental emergency will vary depending on numerous factors, but your initial visit with an emergency dentist will be relatively inexpensive. During this appointment, our team will take a look to assess your oral health and determine what type of treatment would be best for restoring your smile. Until you come to our practice to have the issue examined, it is very difficult to predict the overall cost. Some solutions to common dental emergencies include the following:
Root canal therapy
Extractions
Dental crowns
TMJ treatment
And more!
Our team will explain our findings, the recommended treatment plan, and the estimated costs beforehand so that you know exactly what to expect. There is no need for unnecessary surprises.
Does Dental Insurance Cover Dental Emergencies?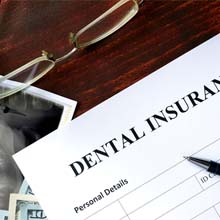 Most of the time, dental insurance will offer some form of coverage for situations where you have a dental emergency. In some plans, at least one emergency exam may be fully covered, while common services associated with tooth pain, like root canal therapy and extractions, can receive partial coverage, anywhere from 50 % to 80%. Just remember that every plan is different, and yearly maximums usually come into effect. It's important to confirm with your dental insurance company before committing to treatment. If you need help, contact our dental team to aid you in the process!
Other Options for Making Dental Emergencies Affordable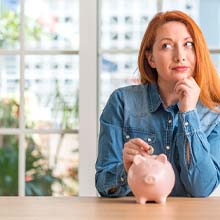 If you don't have dental insurance, you aren't completely out of luck when it comes to the cost of your treatment. Dental financing can make it much easier to fit necessary treatments into your budget. At Oceanside Family Dental, CareCredit Financing is available. This is a third-party financier used by countless healthcare providers. They offer a wide variety of low-to-no interest payment plans that feature no startup fees, surprise changes, or hidden penalties. Getting essential dental treatment shouldn't mean breaking the bank!
Taking Care of Your Smile Can Save You Money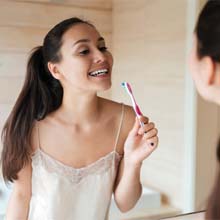 Not all dental emergencies can be prevented. Unexpected, unavoidable accidents can occur. However, by taking some preventive measures, many dental problems can be avoided, and you can save thousands of dollars over the years.
Always be on the lookout for changes in your mouth. New oral pain or visitable changes can indicate that something needs to be addressed. By taking care of your dental issues right away, you can keep them from becoming serious and turning into an emergency. The longer you wait, the more that your treatment is likely to cost. For example, by coming to the practice for root canal therapy now, you may be able to avoid the cost and hassle of needing an extraction and replacement tooth in the future. You can save yourself discomfort, time, and money.
Our dedicated team is ready to assist you with your dental emergency and help navigate the cost. Don't hesitate to give us a call !
Keys to Preventing Dental Emergencies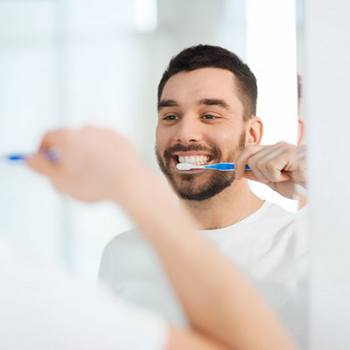 It's impossible to predict when a sudden accident will break your tooth. However, most other types of dental emergencies can actually be avoided when you take the right precautions. Luckily, most of these are common sense and things you should already be doing to maintain a healthy smile. As long as you remember these five keys for preventing dental emergencies, you can keep your pearly whites safe for many years to come.
Keep Up with Your Regular Dental Visits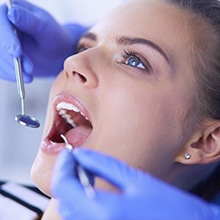 Visiting our dental office every six months for routine checkups and cleanings allows us to catch small problems before they turn into urgent ones. For example, we could detect a cavity that you hadn't even noticed yet and treat it long before it ever would have caused you pain. Regular cleanings also help by removing stubborn plaque and tartar deposits that contribute to oral infections and tooth decay.
Brush & Floss Every Day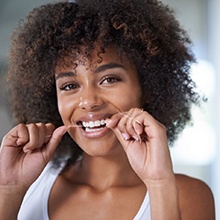 If you don't keep your mouth clean at home, bacteria can easily build up in your mouth and lead to emergencies that could have been prevented. Minimizing the growth of harmful bacteria is simple; just brush your teeth twice a day for two minutes each time, and floss at least once a day. Ideally, use toothpaste that contains fluoride, as it makes your tooth enamel stronger and more resistant to cavities and breakage.
Watch What You Eat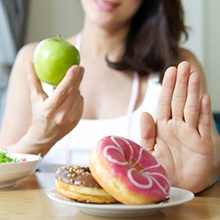 When your diet primarily consists of sugars and starches, dangerous bacteria can thrive and multiply in your mouth, increasing your risk of gum disease, cavities, painful sensitivity, and other dental emergencies. You can still enjoy these foods from time to time, but make sure to swap most of them out for healthier alternatives like fruits and vegetables.
Shield Your Teeth by Wearing a Mouthguard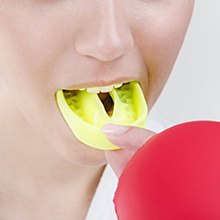 If you regularly play sports, ask Dr. Ravi about getting a custom mouthguard. This appliance provides cushioning that lessens the severity of damage to your teeth and oral tissues from forceful impact, greatly reducing the chance of breaking or knocking out a tooth. Similarly, you should wear a nightguard if you suffer from chronic nighttime teeth grinding – a condition known as bruxism. Nightguards protect your teeth from becoming worn-down and weakened as a result of grinding and clenching.
Use Tools, Not Your Teeth, to Open Packaging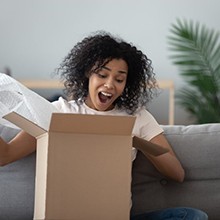 As excited as you might be to open a package you've been waiting for, do NOT do so with your teeth. It may seem convenient, but it could spell disaster for your smile. Your teeth weren't meant to withstand any forces stronger than those required to chew food. Using your teeth to do anything else could chip or crack them and even scratch your oral soft tissues. Keep your smile safe by taking a few moments to reach for the scissors or box cutter instead.