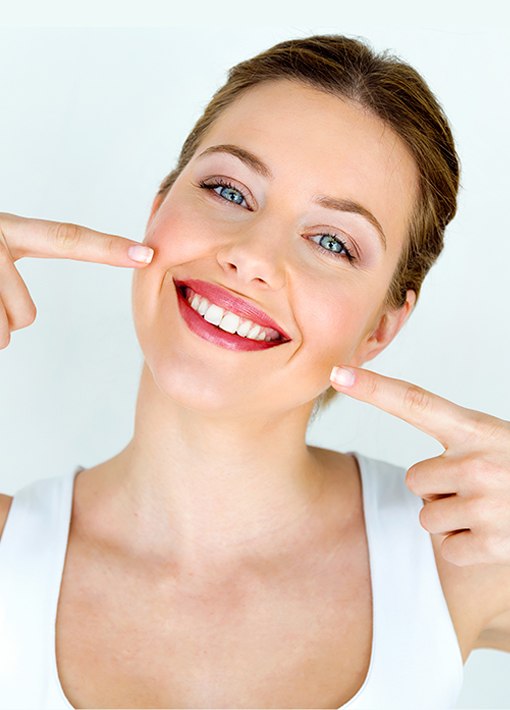 Teeth Whitening – Hampton, NH
Achieve the Brighter Smile of Your Dreams
If you have stained, dull, or otherwise discolored teeth, you'll find our whitening treatments to be incredibly beneficial. The teeth can darken because of the foods and beverages we consume or enamel erosion, which exposes the darker layer of dentin that lies below the enamel. No matter the cause of your stains, however, our solutions for teeth whitening in Hampton, NH will have your smile shining in no time.
Why Choose Oceanside Family Dental for Teeth Whitening?
Get Your Teeth Whitened at Home or In the Dental Office
Flexible Detnal Office Hours for Routine Whitening Treatments
Pre-Filled Trays Make Whitening Easy On-the-Go
How to Prevent Stains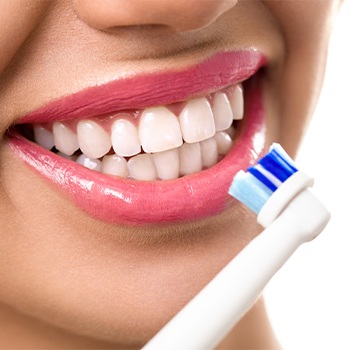 It's true that coffee, tea, berries, soy sauce, and other richly-pigmented substances are notorious for staining teeth. This is because these food particles are attracted to tooth enamel by specific proteins. As time passes, teeth are more prone to stains and therefore more likely to change to a dull, yellowish color.
However, there is one type of stain that can appear as a result of traumatic injury, medications, and fluorosis. These stains actually develop from inside the tooth and cannot be treated with brushing and flossing alone. In contrast, external stains can be treated with dedicated daily oral care.
Today, more and more people are looking to teeth whitening procedures to not only remove stains caused by food and tobacco but aging as well.
The Truth About Teeth Whitening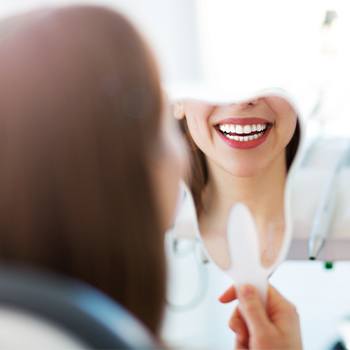 While it's true that store-bought solutions like "whitening toothpastes" can remove some stains and make them appear brighter, many of these products are very abrasive and can actually harm the teeth. Keep in mind that tooth enamel does not grow back once it's lost.
While the whitening agents in these products can change the color of your teeth, it won't work on all stains. If you have brownish or grayish stains, you may find it difficult to remove them with whitening toothpaste. Or, if your teeth are pitted, you'll likely see little results. The same applies if you have dental restorations, including crowns, bridges, cosmetic bonding, and tooth-colored fillings.
If you're looking for the most effective and safest method for whitening your teeth, you'll find professional whitening performed by our dental office to be the most ideal. When done by a skilled team, the effects can last as long as five years!
Teeth Whitening FAQs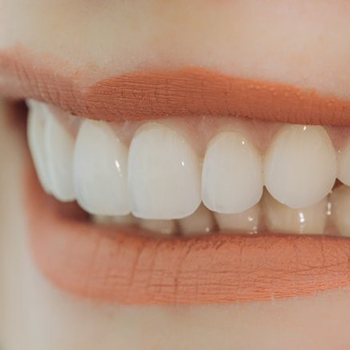 If you're considering getting your teeth whitened here at Oceanside Family Dental, you might have some further questions about the process and how it works. For this reason, we've collected some of the questions about our whitening treatment that we get asked the most frequently and answered them below.
Is Teeth Whitening Covered by My Insurance?
Since teeth whitening in Hampton is considered a purely cosmetic treatment, it's typically not covered by your dental insurance. Keep in mind that if you're having trouble coming up with the funds to pay for a whitening treatment, we partner with CareCredit so you can achieve the smile you want with little or no interest.
How Long Will My Results Last?
It should be noted that no teeth whitening treatment is permanent. However, you can make your results last longer if you avoid the habits that left them discolored in the first place, like smoking or consuming large amounts of coffee, tea, berries, and other staining items. If you continue to indulge in these habits, your teeth's new whiteness may begin to fade in as little as a month. Avoiding these habits and developing an excellent oral hygiene regimen (which includes brushing and flossing every day, and seeing your dentist in Hampton twice a year) can make your results last a year or longer before a touch-up is needed.
Will Whitening Hurt My Teeth?
Choosing to brighten your teeth with over-the-counter whitening products may result in irritation to the soft tissues in your mouth. They can also wear away the enamel on your teeth, revealing more of the yellowish dentin underneath. In this case, trying to whiten your teeth may in fact have the exact opposite effect!
Professional teeth whitening should not damage your pearly whites in any way. We take extra care to adjust the strength of the bleaching gel as needed to avoid any kind of damage to your teeth. While it's perfectly normal to feel a small degree of sensitivity after treatment, we can apply a fluoride varnish afterward to minimize any discomfort.
Does Teeth Whitening Affect Existing Dental Work?
Unfortunately, teeth whitening will not affect dental restorations like crowns, veneers, or tooth-colored fillings. As a result, these restorations will stand out in your smile. If need be, we can adjust or replace your existing dental work after your whitening treatment so that they blend right in with your new and improved smile.
Am I a Good Candidate for Teeth Whitening?
Generally, anyone who wishes to improve the shade of their teeth is a good candidate for professional teeth whitening. It's important to keep in mind, though, that certain kinds of stains, such as those caused by medications or fluorosis, may not respond well to even our ultra-potent bleaching gel. Teeth that have been discolored by trauma may also not respond to our treatment, as the discoloration may lie deep within the tooth. Ultimately, it's best to schedule a consultation with us today to find out if teeth whitening is just the thing your smile needs.