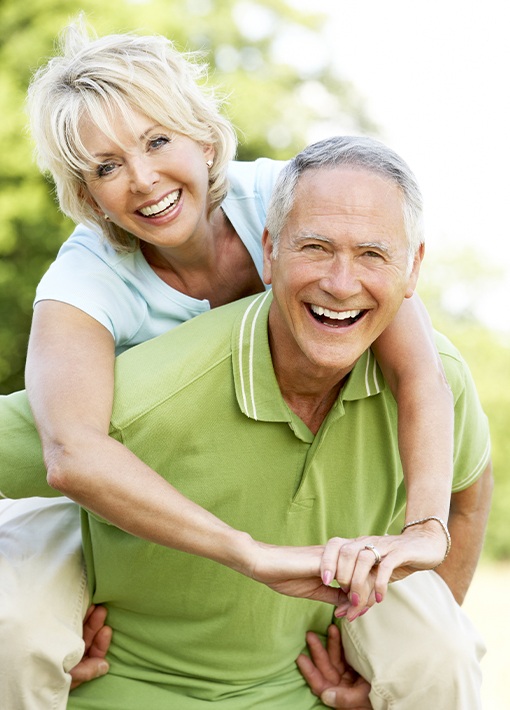 Preventive Dentistry – Hampton, NH
Delivering Comfortable and Exceptional Prevention
At the end of the day, one of the most effective ways to prevent potential tooth decay, gum disease, and other dental conditions is to regularly visit Oceanside Family Dental! Dr. Neelima Ravi, DMD, FAGD can not only stop tooth decay from breaking down your enamel, but also protect patients from other harmful issues like bruxism and oral cancer. And, for those who are active, you'll definitely need a protective mouthguard to prevent dental emergencies! Contact our dental office today to schedule an appointment for prevnetive dentistry in Hampton, NH.
Why Choose Oceanside Family Dental for Preventive Dentistry?
WaterLase Dentistry for More Comfortable Cleanings
Family-Friendly Dental Office Caters to All Ages
Dental Office Features Flexible Hours
Dental Checkups & Teeth Cleanings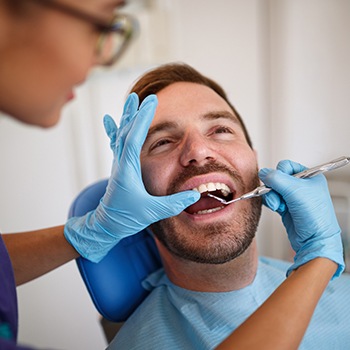 Dental checkups and cleanings act as the first wave of defense against harmful oral bacteria (at least outside of your daily brushing and flossing). During your checkup, we'll carefully examine all of your oral structures and recommend treatments wherever we see fit. We'll also perform a detailed cleaning, eliminating plaque and it's more calcified form, tartar, which only a dentist can safely remove. We hope to provide you with a clean bill of oral health after your visit!
Fluoride Treatments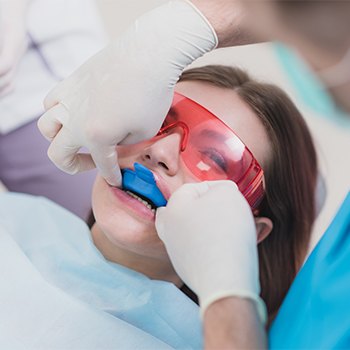 Fluoride is found in the foods we eat, the public water we drink, and the oral care products we use on a regular basis. Without it, your tooth enamel is not able to properly perform the remineralization process. This process is responsible for keeping teeth strong and protected from cavity-causing bacteria. In addition to the sources we just touched on, our fluoride treatments are another way to provide teeth the protection they need.
Nightguards for Bruxism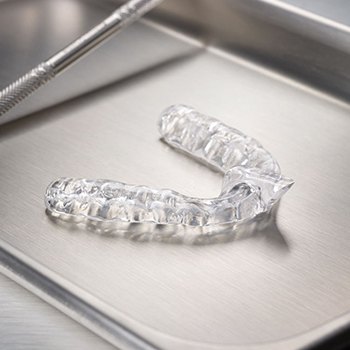 Waking up with a sore jaw is never a pleasant experience, however, it's not the only concern you should have if you're experiencing unconscious teeth clenching and grinding. Bruxism can cause tooth enamel to erode incredibly fast, leaving you at higher risk for tooth decay, gum recession, and dental emergencies. With a custom-made nightguard, we can easily protect your smile as you sleep through the night. Keep in mind that bruxism can develop in patients at any age, which is why regular checkups are so important.
Oral Cancer Screening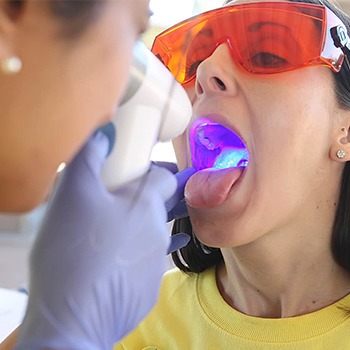 Dentists like Dr. Neelima Ravi, DMD, FAGD are in a unique position to find the early signs of multiple forms of systemic disease during your routine exams. One of the most common cancers is oral cancer, and routine checkups at her dental office could mean the difference between catching and treating the initial symptoms or going through extensive and expensive medical procedures to remove it. We'll perform a visual examination of your mouth and neck every time you come in for a checkup.
Dental Sealants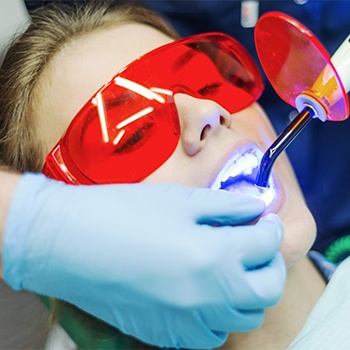 If you have multiple teeth that have decay or you're worried that your child may develop decay while their teeth are still emerging, you'll find relief in preventive treatments like dental sealants. Through the use of a clear plastic material, we can effectively seal teeth that are more prone to collecting food debris and bacteria, particularly the molars and premolars. After a brief application, you can expect 10 years of protection for you or your child.
Children's Dentistry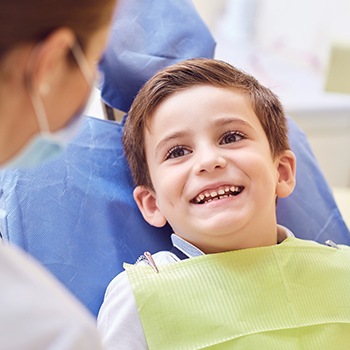 At Oceanside Family Dental, we see patients as young as two years old. Even if your child's teeth have not fully erupted yet, we encourage you to bring them in so we can perform a very brief exam as well as keep you informed on the most important information you'll need to manage their oral care. This will include at-home habits to keep in mind, future treatments they may need later, and important diet restrictions.
Learn More About Children's Dentistry
Athletic Mouthguards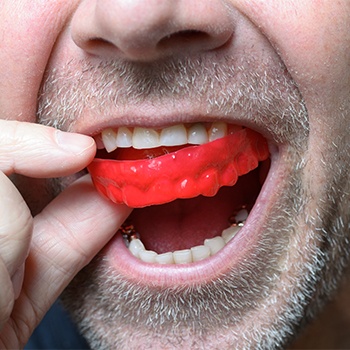 If your children enjoy playing contact sports like basketball, football, hockey, or wrestling, you know they need to have the right gear to protect themselves. Store-bought appliances might offer a quick solution, but you truly get what you pay for in terms of quality and longevity. Instead, our custom-made athletic mouthguards are designed to ensure comfort and optimal protection, so you can rest knowing your child's smile will always end a game/match in the same condition that it started.