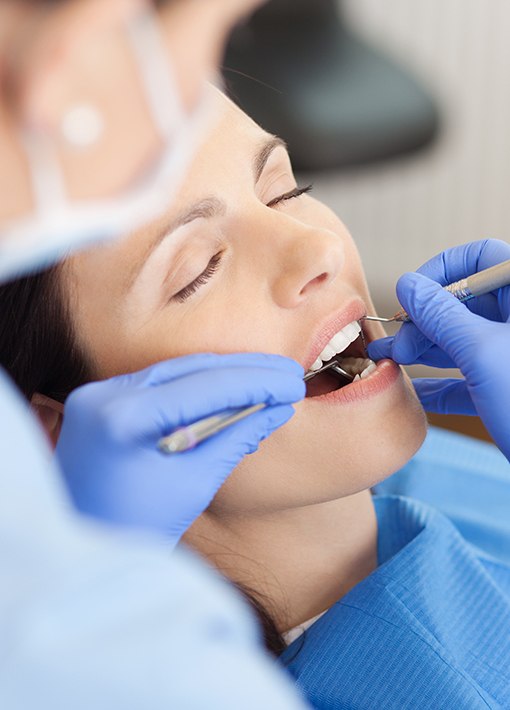 Sedation Dentistry – Hampton, NH
Keep Your Mind at Ease During Your Visit
Do you find it difficult or even impossible to get the treatments you need because of fear or anxiety related to visiting the dentist? If so, just know that you are not the only one. With the help of multiple sedation options from Dr. Neelima Ravi, DMD, FAGD, we can put your mind at ease, no matter which treatment it is that you need. Call our dental office to learn more about how we could use sedation dentistry in Hampton, NH at your next visit!
Why Choose Oceanside Family Dental for Sedation Dentistry?
Nitrous Oxide Ensures Fast and Convenient Relaxation
Oral Conscious Sedation Ideal for More Severe Anxiety
Warm and Welcoming Dentist and Team
Oral Conscious Sedation Dentistry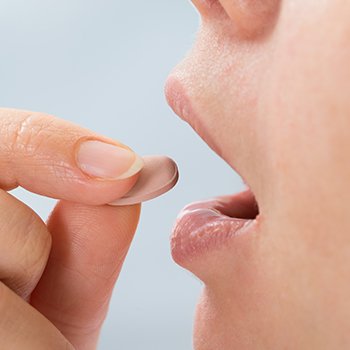 For those with moderate to severe levels of dental anxiety, oral conscious sedation is a relatively straightforward solution. After discussing your needs, we'll prescribe you a pill that is taken prior to your appointment. For this reason, you'll need to have a friend or family member drive you to and from our dental office. By the time your appointment begins, you should feel fully relaxed and be ready to receive care. After your visit, you'll need to allow a few hours to pass before resuming regular activities, especially if you operate heavy machinery.
Nitrous Oxide Dental Sedation
For those with minor dental-related nerves, nitrous oxide is one of the gentlest forms of sedation available today. This colorless, odorless gas is administered through a nasal mask that is worn throughout treatment. Once you begin inhaling it, you'll quickly begin feeling incredibly relaxed and at peace. After treatment is complete, we'll remove the mask, and you'll be able to resume your day without interruption. This approach is also safe for small children who need a little help getting through various treatments.