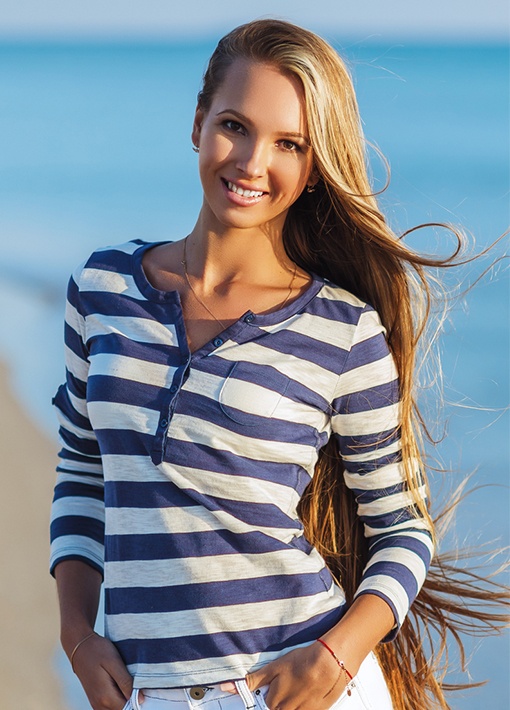 Cosmetic Dentistry – Hampton, NH
Transform Your Smile With Modern Solutions
Even if you have relatively healthy teeth, that doesn't mean you're necessarily comfortable showing your smile off to those around you. If your smile is plagued with chips, cracks, stains, gaps, or other unsightly imperfections you'd wish to remove, our modern cosmetic solutions can make all the difference. Contact our dental office to schedule a cosmetic consultation at Oceanside Family Dental. Getting the smile of your dreams is probably much easier than you might think with cosmetic dentistry in Hampton, NH!
Why Choose Oceanside Family Dental for Cosmetic Dentistry?
In-Office and Take-Home Whitening Available
Gum Recontouring Performed By In-House Periodontist
Lifelike, Metal-Free Materials Used for Restorations
Porcelain Veneers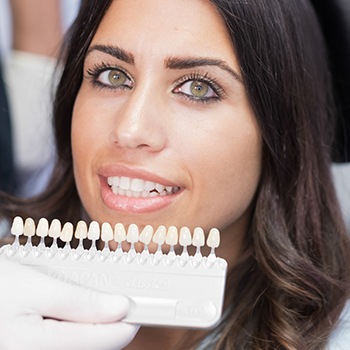 One of the more comprehensive solutions for multiple aesthetic problems is porcelain veneers. These ultra-thin sheaths are designed to adhere to your teeth, effectively hiding any chips, cracks, permanent stains, and even gaps in your smile. After removing a very small amount of enamel so that your veneers will lay flat, we'll capture a detailed impression of your teeth and use that data to create highly customized restorations. Once your veneers are fabricated, you'll come back to have them placed.
Learn More About Porcelain Veneers
Metal-Free Dental Crowns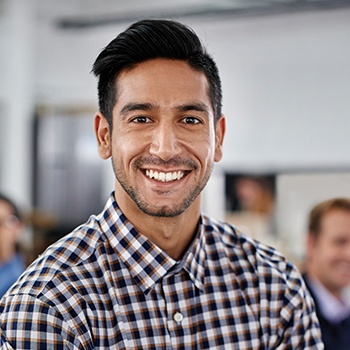 In order to ensure the most natural-looking smile possible, our dental office uses materials that effectively match your existing tooth enamel when repairing decay or trauma. Instead of opting for silver amalgam materials to create crowns, our dental office utilizes high-quality porcelain to restore teeth to their natural luster. Not only does this material blend in more effectively than silver, but it's also less likely to expand and contract when exposed to hot and cold temperatures.
Invisalign® Clear Braces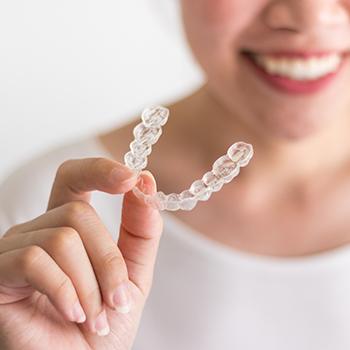 Having gaps in your smile, crooked teeth, or an uneven bite doesn't just affect the way your smile looks, it can also diminish your ability to properly practice daily oral care. With Invisalign clear aligners, we can shift your teeth into a straighter position in a discreet way, all without the use of metal brackets and wires. Each series of clear aligners is customized to your exact needs, and Dr. Neelima Ravi, DMD, FAGD will closely monitor your progress and confirm that your teeth are moving as planned.
Cosmetic Dental Bonding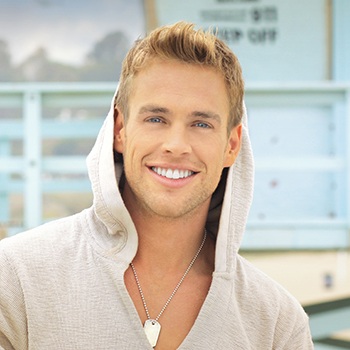 Cosmetic bonding is one of the most cost-effective solutions for making subtle improvements to your smile. With it, we can cover chips, cracks, stains, and even gaps with a tooth-colored composite resin. After molding and shaping the material on your tooth/teeth, we harden it in seconds using a special curing light. Then, you can expect it to look great and last for at least a decade.
Teeth Whitening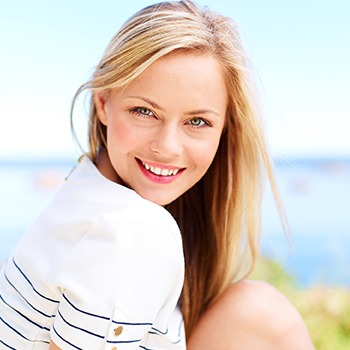 When it comes to cosmetic dentistry, teeth whitening has been one of the most popular treatments for a very long time. At Oceanside Family Dental, it's never been easier to whiten your teeth. In the dental office, we use Zoom! Whitening to make your smile multiple shades brighter in just one hour. Alternatively, take-home solutions like Opalescence® Go allow for daily whitening whenever and wherever you want. Over the course of about two weeks, your smile will be six to eight shades lighter!
Learn More About Teeth Whitening
Gum Recontouring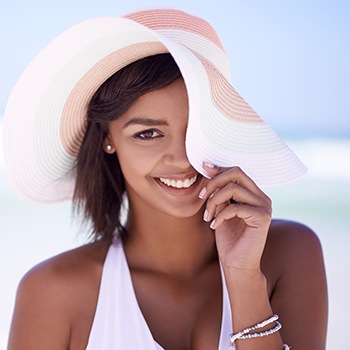 For some patients, it's not their teeth that need cosmetic improvements, but instead, their gums might be covering too much of their teeth, making them look smaller than they actually are. We can remove excess gum tissue in a safe and conservative manner. To perform this treatment, he uses advanced soft tissue laser technology called the WaterLase. By the end of the procedure, your smile will not just be more visible, but your gum line will be more even as well.
Cosmetic Dentistry FAQs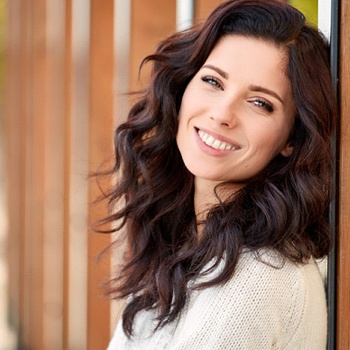 Looking for a cosmetic dentist in Hampton who can deliver transformational results using a wide array of cosmetic dentistry services? The team at Oceanside Family Dentistry is pleased to be your home for teeth whitening, veneers, gum recontouring, dental bonding, Invisalign, and more! No matter the type of treatment you receive, we are here to answer your questions, address your concerns, and provide long-lasting results. Below is a list of questions asked by our patients that can help to better explain the process of cosmetic dentistry and if it's right for you. Should you wish to schedule an appointment with Dr. Neelima Ravi, DMD, FAGD, please don't hesitate to contact our office.
Will my oral health improve because of cosmetic dentistry?
You want to improve the look of your smile, but you also want to make sure you're not at risk for many of the most common dental problems, right? The good news is that although cosmetic dentistry is designed to address the aesthetic issues of your smile, it can also improve your oral health and give you greater confidence in the long run. Whether it is chips, cracks, stains, or even a minor gap that you're looking to hide, cosmetic treatments can make it harder for dark-colored beverages to penetrate porous tooth enamel or bacteria to lodge between gapped teeth.
Is it possible for my teenager to receive cosmetic treatment?
Although teenagers have all their permanent teeth, their facial structure is often still developing, which is why some cosmetic procedures are deemed unsafe or not appropriate. Veneers and gum recontouring will likely never be recommended, but if our team believes your teen could benefit from cosmetic dentistry, it is possible that dental bonding, teeth whitening, Invisalign, and metal-free restorations can be used. Ultimately, the decision is largely based on your teenager and the discretion of our dentists.
Why is it necessary to see a cosmetic dentist for treatment?
Cosmetic dentistry is a specialty focus that many dentists offer. By spending additional time studying and training, they can provide a broader range of services that focus solely on the aesthetics of a person's smile. While it is possible to see a general dentist for these treatments, you will more confident and comfortable seeing someone who has the skills and knowledge to carefully place each veneer, create a beautifully precise gum line, or straighten smiles with the help of clear aligners.
How can I make my results last longer?
From wearing a mouthguard while playing sports to better protect your veneers and metal-free restorations to avoiding tobacco products and smoking to prevent stains and minimize the risk of gum disease, there are numerous ways you can ensure your results last as long as possible. Cosmetic dentistry is an investment in your time and money, so taking every precaution to keep your new and improved smile looking and feeling its best for longer is crucial. You'll want to maintain good oral hygiene habits at home as well as keep your regularly scheduled dental checkups and cleanings with your dentist in Hampton every six months. It's best if you also avoid hard, crunchy foods and remember never to use your teeth as tools to open packages and containers.