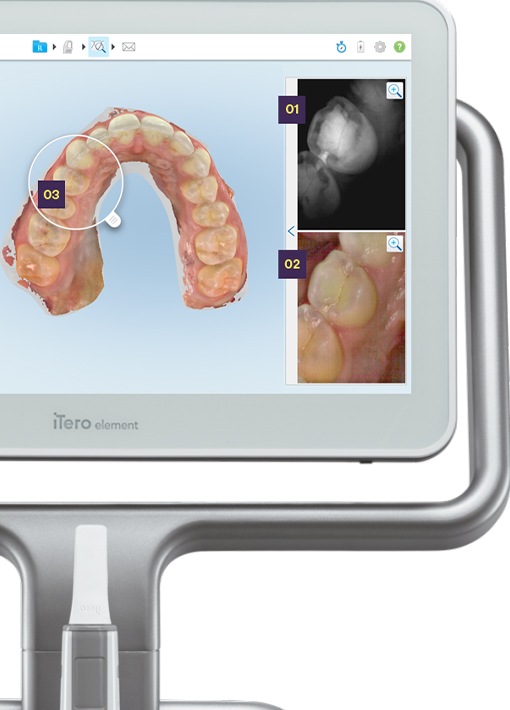 iTero Element 5D – Hampton, NH
Effortless Digital Impressions
At Oceanside Family Dental, we have always been committed to staying ahead of the curve when it comes to dental technology in Hampton. That is why we have invested in a number of state-of-the-art tools that enhance the level of care we provide and create a more comfortable experience for patients. One of those tools is the remarkable iTero Element 5D scanner.
What Does the iTero Element 5D Do?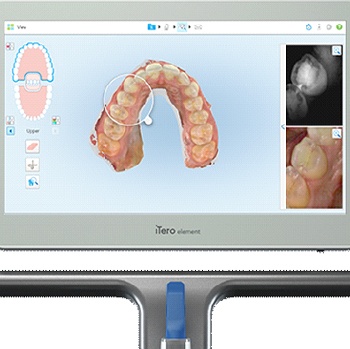 The iTero Element 5D scanner is an instrument that we use to take detailed, three-dimensional scans of patients' teeth. It can thus play a huge role in helping us plan for Invisalign, crowns, and other procedures wherein we need to know the exact dimensions of teeth.
However, to say that the iTero Element 5D is just a digital impressions tool would be oversimplifying its abilities. It can also:
Use near-infrared imaging (NIRI) to scan the internal structure of teeth, which makes it easier than ever for us to detect interproximal (between the teeth) cavities.
Use real-time TimeLapse technology to help us compare how your teeth have changed over time.
Simulate the results of Invisalign treatment.
Function as an intraoral camera. It therefore allows us to easily examine parts of the oral cavity that are difficult to see without the aid of technology.
Benefits of the iTero Element 5D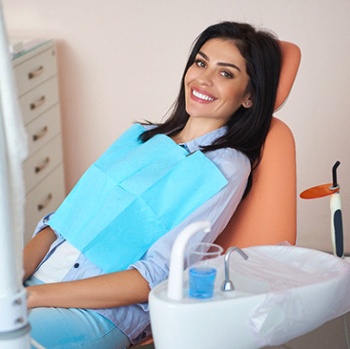 Some of this tool's most outstanding benefits include:
No more manual impressions. Manual impressions are uncomfortable, time-consuming, and not always accurate. Digital impressions are fast, easy, and reliable.
Reduce the need for X-rays. Of course, digital X-rays remain an important tool for us. However, the iTero's ability to help detect hard-to-spot cavities can make X-rays necessary less often. This minimizes our patients' exposure to radiation.
Increased patient confidence. Some patients hesitate to commit to Invisalign because they cannot visualize their final results. The iTero's simulation capability will help you see your smile's future!
What to Expect During a Scan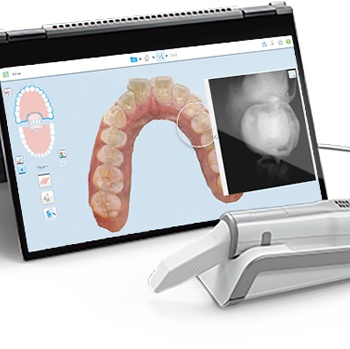 The scanning process is a breeze. We simply activate the machine and insert its wand into your mouth. Depending on what we are using the iTero for, we may move around the oral cavity to capture a digital impressions or search for cavities. The wand is small enough that it should not cause too much discomfort or pose a gagging hazard.
Would you like to learn more about the iTero Element 5D or the other cutting-edge technology that your dentist in Hampton uses? Contact our team today!