Laser Dentistry – Hampton, NH
Making Your Dental Visits the Most Comfortable Yet
One of the most advanced dental treatments available today is WaterLase Dentistry. Using WaterLase's patented technology, we can provide a dental care experience that, while highly precise, is still extraordinarily gentle. By combining focused light energy with a steady stream of water, our dental office can perform a wide array of procedures typically reserved for metal dental instruments faster and more painlessly than ever before. Some of its benefits include:
More efficient care – capable of treating multiple areas of the mouth in a single visit
Faster healing and less trauma to your oral structures
A more relaxing experience overall, especially for those with a low pain tolerance
How Can WaterLase Dentistry Benefit You?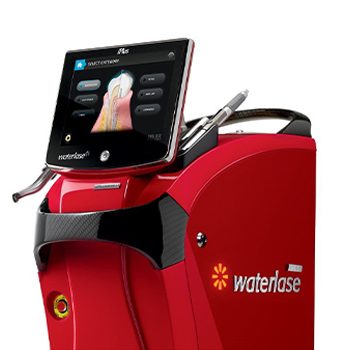 Improved Comfort
With WaterLase dentistry, there's no heat, no vibrations, and no pressure associated with your treatment. Unlike dental drills, the WaterLase uses gentle sprays of water and concentrated light energy to perform countless procedures. In many cases, we can perform treatment with little or no anesthetic whatsoever!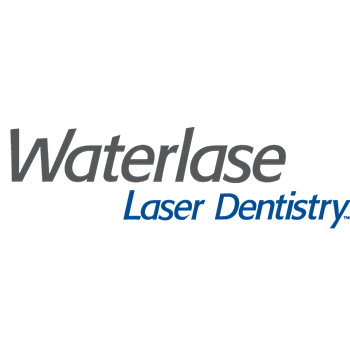 Advanced Tissue Services
WaterLase technology makes it much easier to get patients in and out of the dental chair more quickly, even when performing more complex treatment that would typically take multiple visits in the past. Her offered services include soft tissue biopsies, frenectomies/frenuloplasties, bacterial reduction, fibroma removal, mucocele removals, and other important procedures that involve the soft gum tissue of the mouth.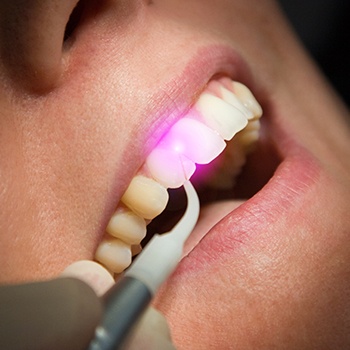 Greater Precision
Compared to a dental drill, the WaterLase can eliminate infected soft tissue with much greater precision, preserving healthy structure and minimizing common post-operative symptoms like bleeding and swelling.
Not sure if WaterLase Dentistry is right for you? Contact our dental office today to learn more!