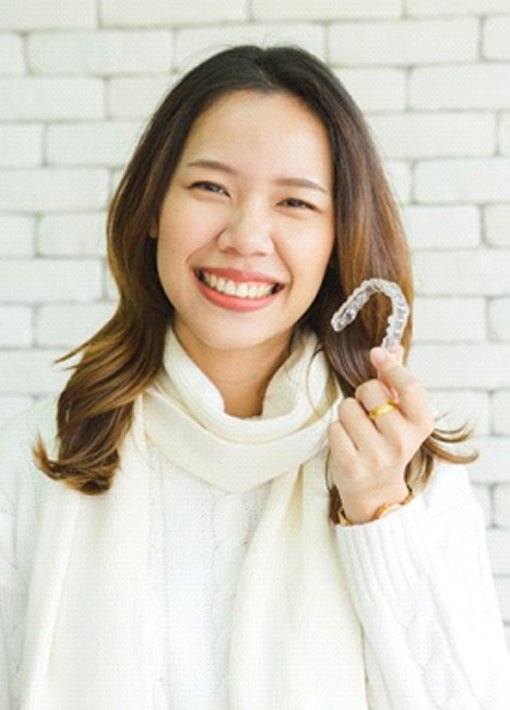 Invisalign Clear Braces – Hampton, NH
We Can Discreetly Straighten Your Teeth
Have your crooked teeth been bothering you lately? Maybe you've always wanted a straighter smile, but you've been deterred from seeking orthodontic treatment because you want to avoid the uncomfortable brackets and wires of traditional metal braces. If so, you're not alone. More and more often, we have been treating teens and adults alike with Invisalign in Hampton. In addition to being more cosmetically pleasing, Invisalign offers a whole host of benefits, such as being able to fit more seamlessly into most lifestyles. If you're interested in discreetly straightening your teeth without the hassle of metal braces, contact us to schedule an Invisalign consultation today.
Why Choose Oceanside Family Dentistry for Invisalign?
Nearly Unnoticeable Treatment
Removable for Easier Brushing and Flossing
Dental Office Features Flexible Hours
How Does Invisalign Work?
Invisalign utilizes clear plastic aligner trays that are worn over the teeth to subtly shift them into a more aligned position over the course of about a year. The process is simple. You'll wear your aligners for about 20-22 hours a day, essentially only removing them to eat, drink, brush, and floss. This allows them to easily fit into practically any lifestyle.
Each set of aligners in the series focuses on shifting a small portion of your smile until the whole thing is perfectly straight. You'll wear each set for about two weeks before moving on to the next one. You won't have to visit us for adjustments as you would with traditional braces. Instead, your appointments will focus on measuring your progress and receiving your next series of aligners.
Are You a Candidate for Invisalign?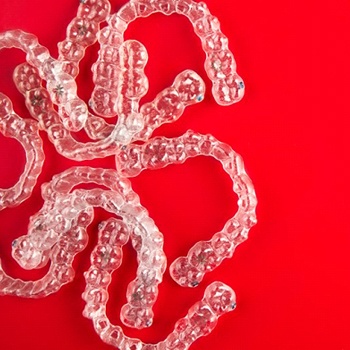 Many orthodontic issues can be corrected with Invisalign, including:
Bite Alignment
Issues with the overall bite alignment place undue pressure on the jaw joint, leading to teeth grinding, jaw clenching, and rapid erosion of the tooth enamel. Invisalign can correct overbite, underbite, and crossbite to prevent these problems.
Spaces Between Teeth
Not only is a gapped smile considered unattractive, but it also makes it easier for bits of food to get stuck in the spaces and cause bad breath, tooth decay, and gum disease. Invisalign can push the teeth back to where they need to be.
Crowded Teeth
Teeth that are too close together can be difficult to brush and floss efficiently. This increases your risk for problems like cavities and gum disease. Invisalign can help line the teeth up more properly.
What Are the Benefits of Invisalign?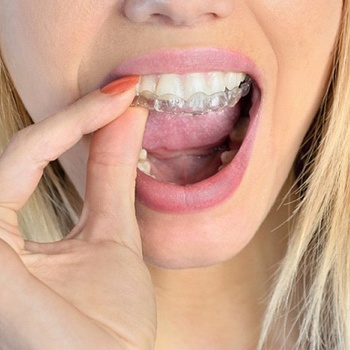 When compared to traditional metal braces, Invisalign in Hampton offers a whole host of benefits, such as:
Speed
While traditional braces usually require 24 to 36 months to complete treatment, Invisalign can often be finished in a year or even less. Moreover, Invisalign patients will need to visit the office much less frequently, for much shorter appointments. Simply come see us once every six to eight weeks to check your progress and get your new aligners.
Safety and Comfort
The brackets and wires of traditional braces can cause some discomfort to the teeth as well as the soft tissues in the mouth. Invisalign's aligner trays are made of smooth plastic, ensuring they won't irritate the gums as they gently shift your teeth into their proper alignment.
Cosmetic Appeal
Even if you get clear or tooth-colored bracket and wire braces, they will still be noticeable in your smile. Invisalign aligners are 100% clear, thus making them perfectly undetectable when you grin. At any stage during your treatment, you can smile confidently with the knowledge that no one will notice you're undergoing orthodontic treatment!
Understanding the Cost of Invisalign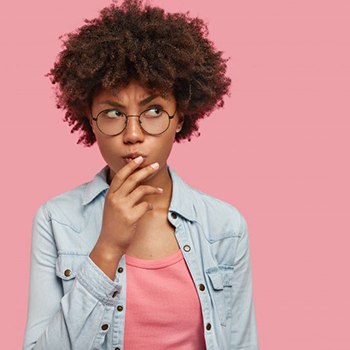 If Invisalign sounds like a great option for you, you may be asking yourself "How much does Invisalign in Hampton cost?" Since each treatment is custom designed, the final price will vary from patient to patient. When you come see us for a consultation, we'll be able to estimate the length and cost of your specific treatment plan. We'll also review your dental insurance benefits with you and walk you through your dental financing options to help you discover just how affordable straightening your smile can be.
Factors that Affect the Cost of Invisalign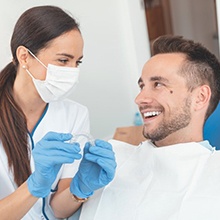 No two smiles are exactly alike, which is primarily why we won't be able to give you an estimate of how much your Invisalign treatment will cost until we can see you for an evaluation. There are several factors that need to be taken into consideration:
Patient's health: If you have cavities or gum disease that need to be treated first, the cost of fillings and gum disease treatment will be added to the final price of your treatment.
Severity of case: The more severe your orthodontic issues are, the pricier treating them will be. For instance, closing one or two gaps between teeth will generally cost less than straightening all the teeth on the top and bottom arch.
Treatment length: Invisalign uses a series of aligners, so the more aligners you need to complete your treatment, the more expensive the final cost will be.
Patient's compliance: Invisalign comes with a lot of responsibility, so keeping your treatment on track and within the planned cost estimate will depend heavily on how well you follow the instructions for your treatment.
Invisalign VS Smile Direct Club™: Which Costs More?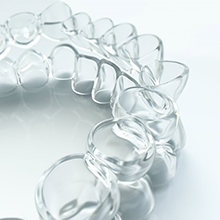 Visiting us for Invisalign will likely cost you more than if you were to purchase a DIY, mail-in orthodontic kit such as Smile Direct Club. However, it's a worthwhile investment! Mail-in aligners have little to no oversight from a trained orthodontist, which means plenty can go wrong at any stage of your treatment. Plus, you may not have anyone to turn to should you have questions or concerns. In the end, you may even damage your teeth or move them into the wrong positions, which would require you visit a professional in the end anyway. When you visit us for Invisalign, you're investing in peace-of-mind and reliable results from a trusted professional.
Does Dental Insurance Cover Invisalign?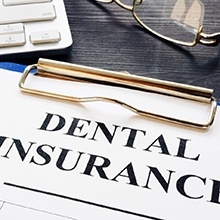 Not all dental insurance plans cover orthodontic treatment, and even those that do don't always include Invisalign. To learn more about what your coverage includes, call your insurance provider. Alternatively, our knowledgeable team will be happy to review the details of your policy to make sure your benefits are being maximized.
Options for Making Invisalign Affordable
Invisalign doesn't have to be out of reach if you don't have dental insurance or adequate coverage. With CareCredit dental financing, you can easily fit your new smile into your budget. This third-party financing company offers numerous low- to no-interest payment plans that allow you to break up the cost of your treatment into smaller monthly payments. If you're interested in CareCredit, feel free to contact us to learn more!
Invisalign FAQs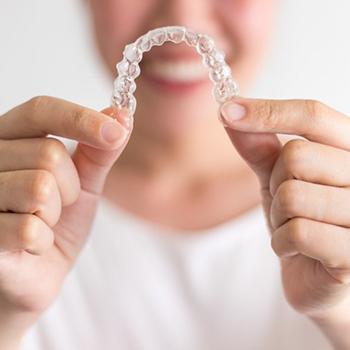 Are you ready to conveniently and comfortably straighten your teeth with Invisalign in Hampton? It's natural to have a few questions before starting any kind of orthodontic treatment. We'll be more than happy to go over all your questions during your initial consultation. In the meantime, feel free to peruse the frequently asked questions about Invisalign below or give us a call!
Will Wearing Invisalign Aligners Hurt?
Invisalign aligners are crafted from a single piece of smooth, biocompatible plastic. Without any sharp metal wires or brackets to rasp against your lips, cheeks, or tongue, they're typically seen as a much more comfortable orthodontic treatment than traditional braces. However, you'll probably experience a little bit of discomfort when first wearing a new set of aligners. Nearly all of our patients report that this soreness is mild and fades away typically within just a few days. You can speed up this process by taking over-the-counter pain relievers, applying an ice pack for 15 minutes at a time, and starting each new set of aligners right before bed.
Do I Have to Avoid Certain Foods During My Invisalign Treatment?
One of the most popular benefits of Invisalign treatment is the freedom that comes with removable aligners. This allows you to continue to enjoy all your favorite foods and drinks, including sticky, chewy, or hard foods that would damage traditional braces. Simply remove your aligners, enjoy your meal, and give your teeth a quick brush before popping them back in!
Removable aligners also come with a lot of responsibility. While you're encouraged to take them out to eat, clean your teeth, and enjoy certain hobbies, it's important that you consistently wear your aligners for 20-22 hours a day for the best results. Additionally, be sure to keep your aligners safely in their case when you take them out. It may feel convenient to wrap them up in a napkin before getting a bite to eat, but you could easily throw them away by accident!
How Do I Keep My Invisalign Aligners Clean?
If you don't keep your aligners clean, they could take on a noticeable yellow or darkened hue. Not only is this unsightly, but it also increases your risk of tooth decay and gum disease. Thankfully, Invisalign aligners are easy to take care of. Simply brush them with a soft-bristled toothbrush every time you take them out to clear away any accumulating particles. Be sure not to use toothpaste or a toothbrush with medium or hard bristles, as these products are abrasive and will scratch your aligners. Rinsing them off with plain water and brushing them gently yet thoroughly is typically enough to keep them in excellent shape.
Can I Get Invisalign If I've Had Traditional Metal Braces Before?
Many people who had traditional metal braces earlier in life find that their teeth become crooked again years later, especially if they neglected to wear their retainer. If this sounds familiar, Invisalign may be a great solution for you! Invisalign aligners can correct a wide array of alignment issues, even if you've had traditional braces in the past. However, every case is different. During your consultation, your Hampton cosmetic dentist will carefully inspect your teeth, gums, and jaw to look for any issues that would prevent Invisalign from being an effective treatment for you. They'll help you choose the best path forward towards the smile you've always wanted.
It's never been easier or more convenient to straighten your teeth thanks to Invisalign. Call us today to schedule your consultation and start your journey towards the smile of your dreams!