Dentist – Hampton, NH
Tour Our Hampton, NH Dental Office
We've recently moved into a brand new, state-of-the-art facility, and we're not shy about saying that we're proud of it! In addition to all the homey touches that help create a welcoming atmosphere, our dental office also has some of the latest technology available today. When these elements combine with our fantastic team, you get a unique dental experience where comfort and 5-star care are provided in equal measure. To take a quick look around, you'll find a virtual tour below.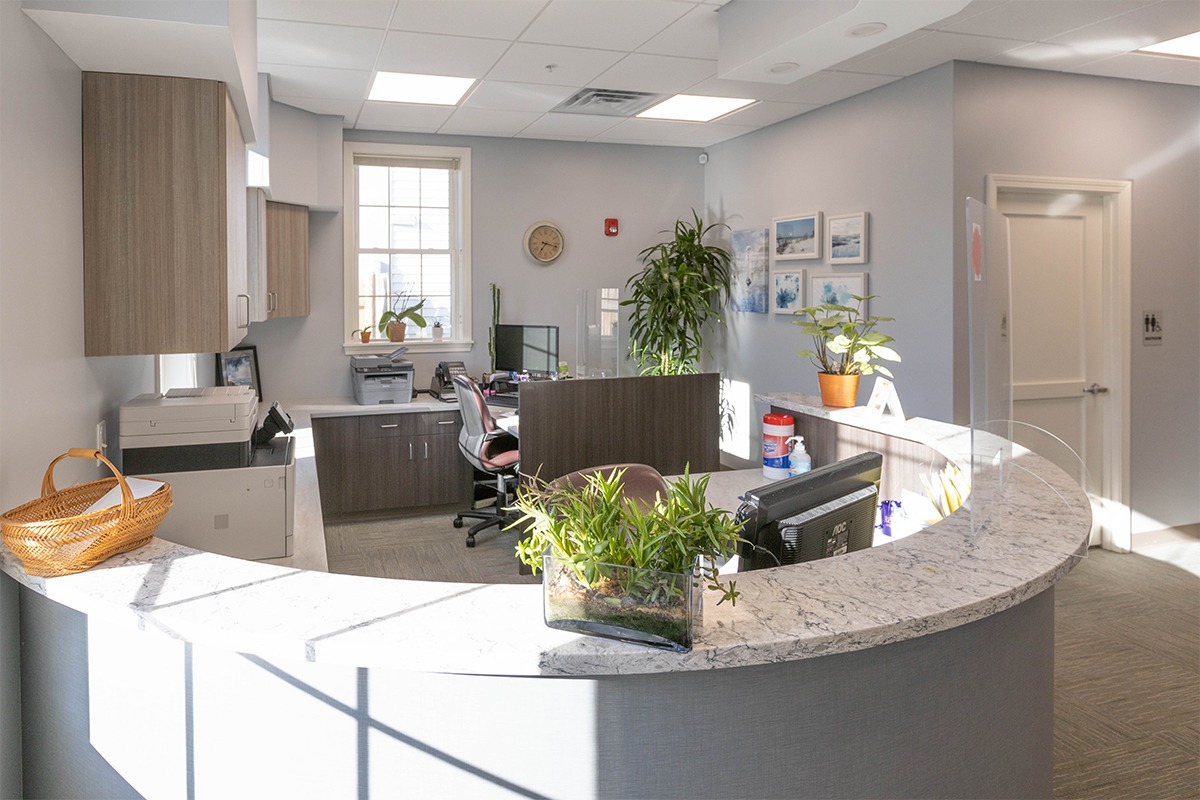 Welcoming Front Desk
The moment you walk into our dental office, you will be greeted by our inviting front desk staff. Our admin staff will be awaiting your arrival with prepared information about your appointment and ready to finalize any paperwork needed prior to being seen by our dentists. Prefer to fill out your paperwork prior to your appointment? Click here to download.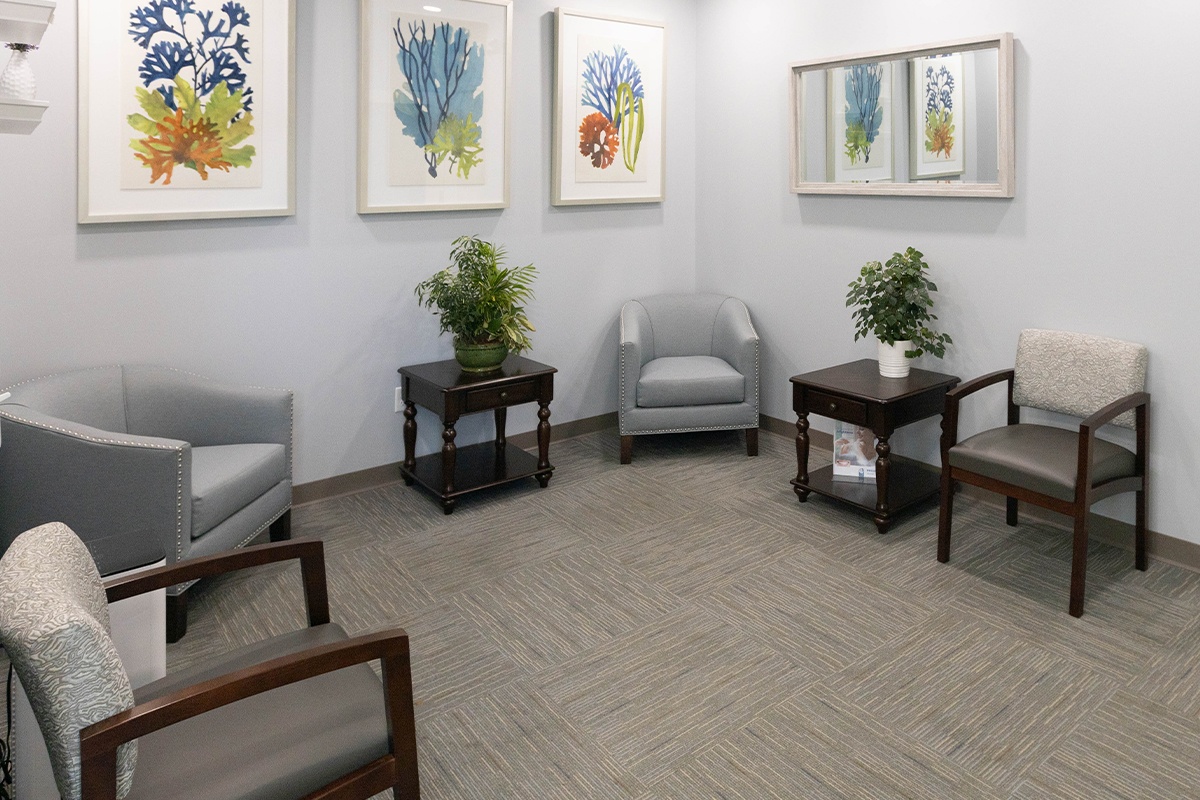 Comfortable Waiting Area
Once you have been checked in, our team will guide you to our seating area, but don't get too comfortable. Our wait times around here are minimal However, any guests that may be in attendance with you are welcomed to make themselves at home. We are happy to get them a beverage and light reading while they wait for you.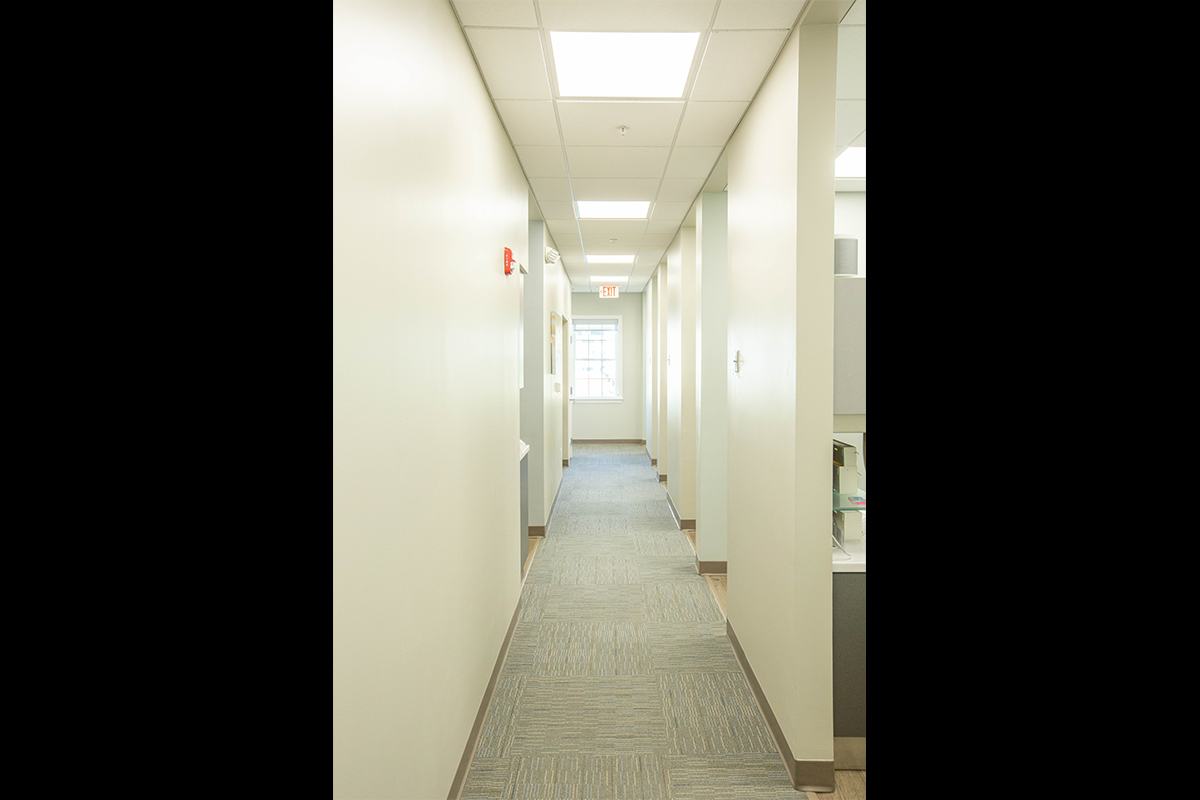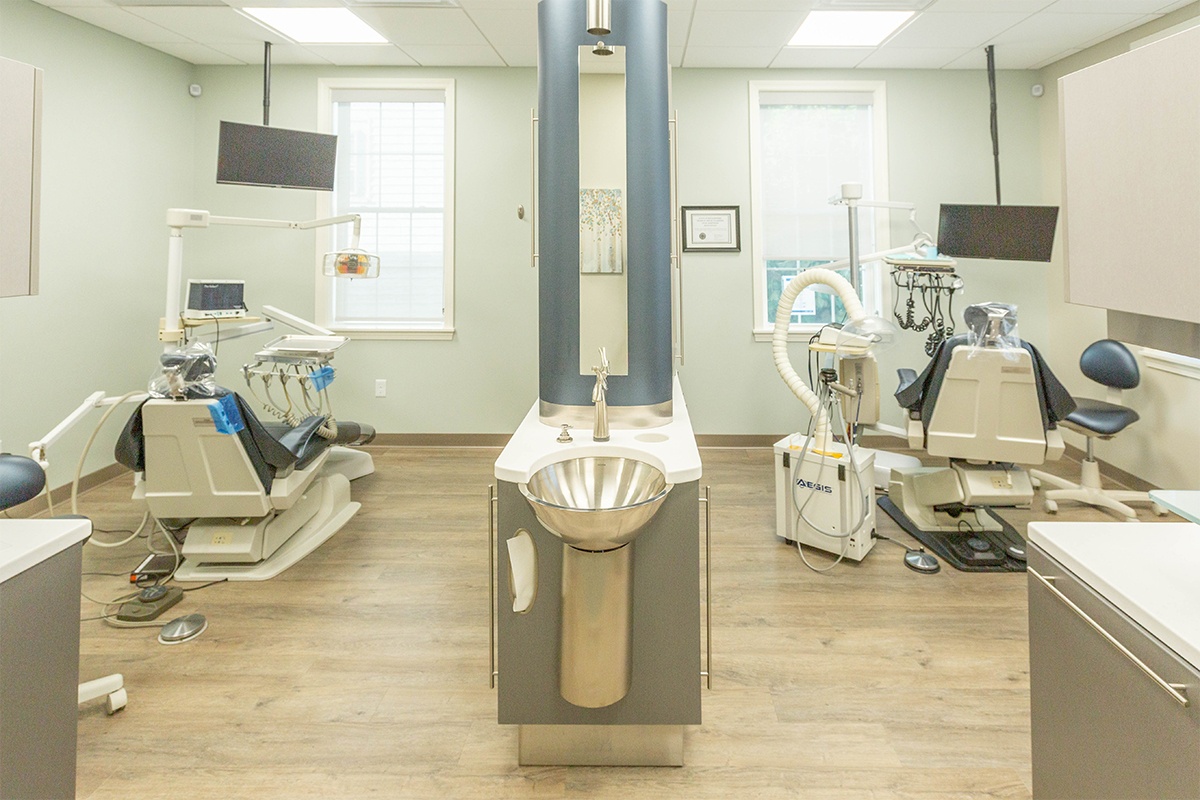 Dental Operatories
Our treatment rooms are designed with the patient in mind. From the latest technology to the most comfortable dental chairs on the market. We want your visit to me comfortable from beginning to end. Anxious or cold? We have blankets. Need more explanation regarding treatment? We have intraoral cameras with chairside monitors to show you exactly what we see.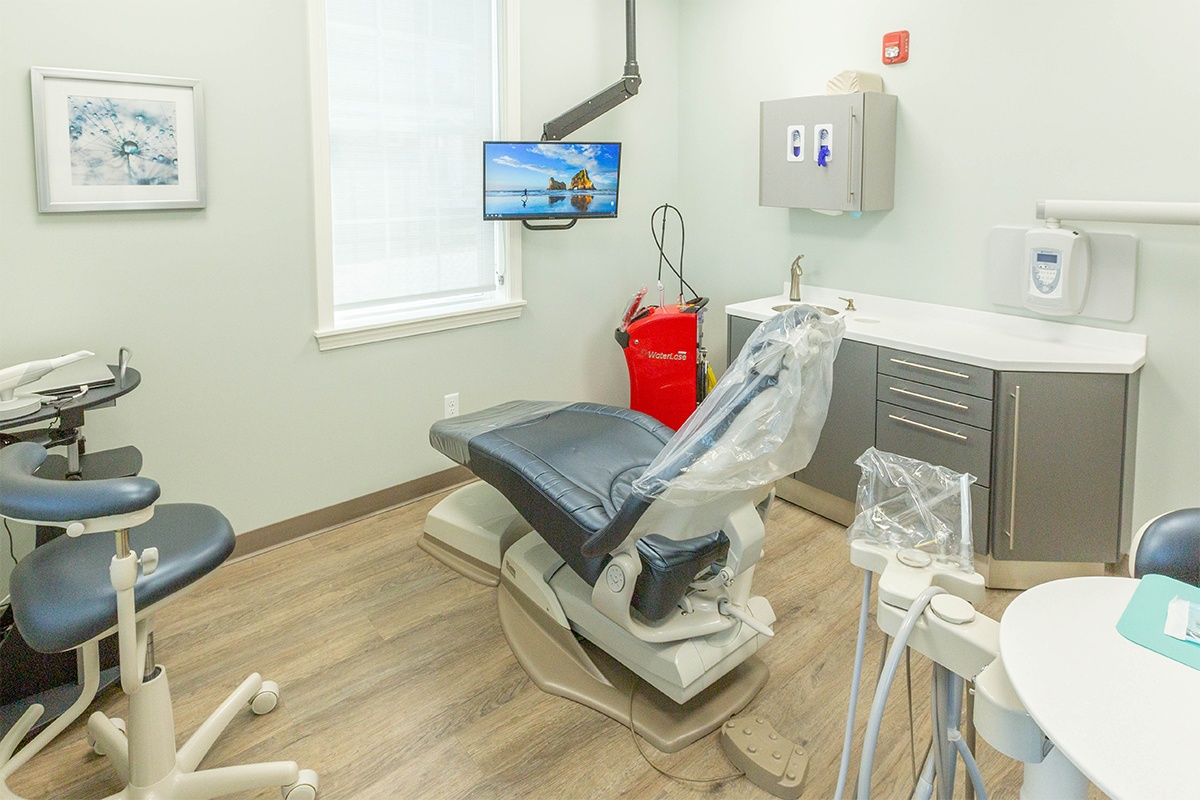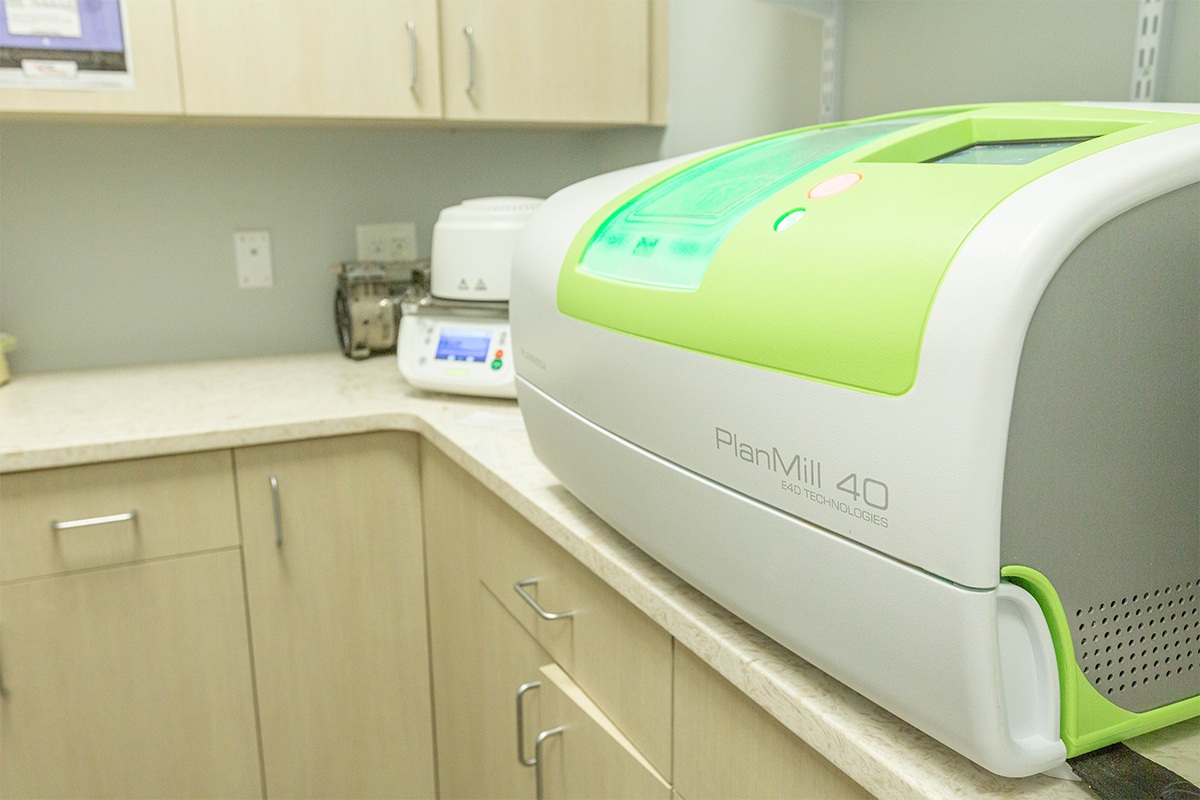 Planmeca PlanMill Technology
For our patients needing quick and precise dentistry, we have the availability of our in-house lab equipment offering same-day crowns, no messy impressions, and even at-home whitening. We really have thought of everything!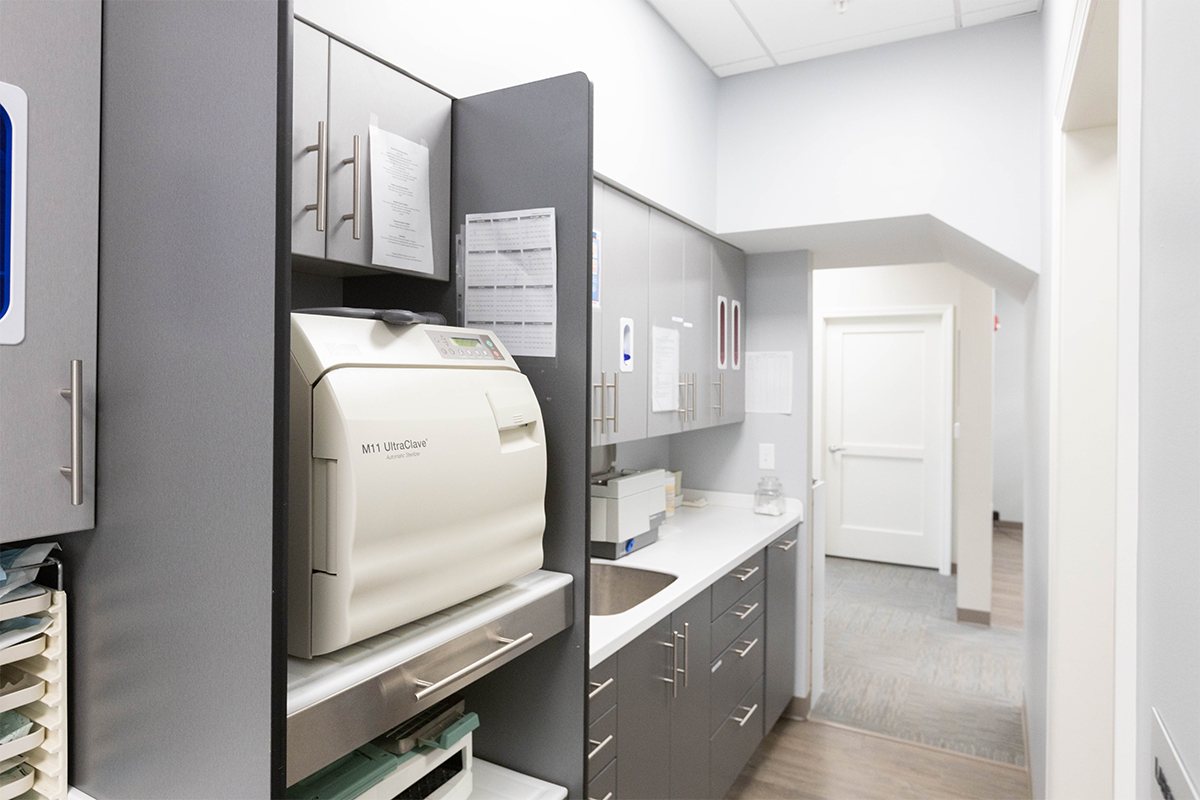 State-of-the-Art Sterilization Area
As we lead you to our dental operatories for your appointment, you will notice on your way the many areas of advanced technology in the dental office. We have invested in the best equipment on the market to assure the latest and greatest dentistry for our patients, as well as ensuring their safety.