July 16, 2020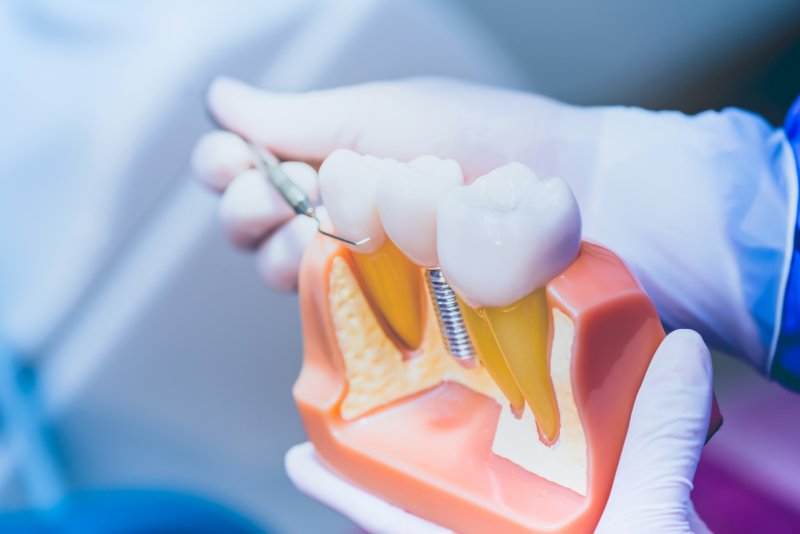 With their ability to restore patients' smiles, bites, and speech, it is no wonder why 500,000 dental implants are placed each year. Plus, thanks to innovations in technology and modern techniques, they have a whopping 90% success rate! However, with any medical procedure, it is important to be educated on the potential complications that can cause them to "fail," as well as how you can prevent it from happening to you. Read on for information on signs of failure and tips for taking care of your dental implants in Hampton.
Signs of a Failed Dental Implant
Although rare (only about 5% to 10% of all procedures), dental implants can fail. Therefore, it is important to be aware of signs for both early and late dental implant failures. The below symptoms can occur both shortly after the procedure or years later: movement, infection, pain, swelling. If any of these occur, it is of the utmost importance that you schedule a visit to your dentist right away.
4 Common Risk Factors
Lifestyle habits – Behaviors that negatively impact your oral care, like smoking and neglecting to brush your teeth, can prevent the dental implant from healing properly. Therefore, it crucial that you prioritize a proper oral hygiene routine before, during, and after the procedure.
Medical conditions – Osteoporosis and diabetes are two conditions that can put you at risk for dental implant failure. To ensure your procedure is a success, make sure to be fully transparent with your dentist about your medical history. From there, they can create a treatment plan designed with your specific needs in mind.
Insufficient jawbone – One reason dental implants are so secure is because they use your jawbone as an orthodontic anchor. However, if your jawbone is thinned from a medical condition, age, or genetics, then it can result in a loose implant.
Inexperienced surgeon – Placing a dental implant requires experience, training, and skill. Therefore, if you use an inexperienced surgeon, then you are at a higher risk of experiencing complications after the procedure.
Important Prevention Tactics Every Patient Should Know
In addition to avoiding the common risk factors, there are a few additional measures you can take to ensure your dental implant is set up for success. First, make sure to follow all your dentist's instructions before, during, and after the procedure. Next, implement a proper oral hygiene routine that includes brushing twice a day, flossing daily, and using mouthwash regularly. Lastly, avoid habits that could crack or otherwise damage your implant (i.e., chewing on ice, crunching on hard candy, etc.).
If you have a gap in your teeth that is impacting your self-confidence, capability to chew, or ability to speak properly, then it is time to consider using a dental implant. By avoiding the above risk factors and implementing proven prevention tactics, you can restore your smile, bite, and speech for decades to come!
About the Practice
At Oceanside Family Dental, providing exemplary dental care in a comfortable environment is their top priority. Led by the dynamic duo of Dr. Neelima Ravi and Dr. Charles R. Braga, the team uses their talent and training to deliver a personalized approach based on each patient's unique needs. That way, you can get the gorgeous, healthy smile you deserve! If you are looking for a dentist in Hampton to place your dental implants, please visit their website or give them a call at 603-926-1551.
Comments Off

on How to Recognize and Prevent Dental Implant Failure
No Comments
No comments yet.
RSS feed for comments on this post.
Sorry, the comment form is closed at this time.