December 3, 2022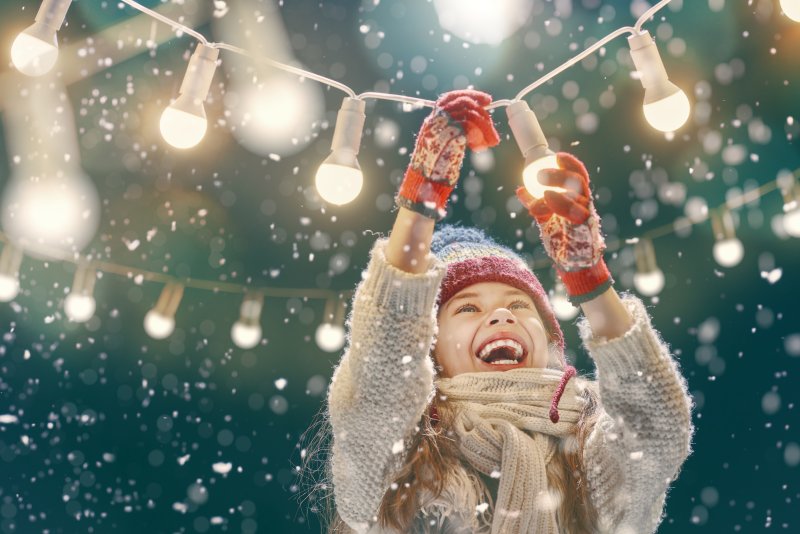 The holidays are a time to cut loose. There's nothing wrong with enjoying yourself when you're on vacation, but if you aren't careful, that can take a serious toll on your teeth. Fortunately, there are ways that you can prepare for the holidays so that your oral health won't be at risk. Here are just a few.
Watch Out for Sugary Sweets
When the holidays are at hand, one of the things that people look forward to most is the dessert after dinner. However, this is also a time to use caution. There are plenty of holiday staples that can contribute to gum disease, tooth decay, and even dental emergencies. Sticky berry pies, for example, are filled with sugars that coat the entire mouth. These sugars linger in the cracks and crevices between teeth, feeding the decay-causing bacteria that live there. You don't have to abstain entirely from eating dessert, but you might consider cutting back and following it by brushing and flossing.
Eat Lots of Turkey
On the other hand, turkey is a delicious holiday classic that happens to be great for your teeth. It's soft enough to be eaten easily, even by people with dentures or other oral prosthetics. Turkey is also rich in phosphorous, which combines with calcium to foster tooth health. If you are worried you might be tempted to overindulge at dessert, try filling up on turkey beforehand.
Schedule a Cleaning in January
If you wind up eating a little bit more than you should over the holidays, or if your dental hygiene starts to slip, you can always schedule a routine cleaning in January. Your dentist can undo some of the damage from the festivities before it contributes to serious oral health issues. You should get your teeth checked twice a year anyway, so why not get the new year started on the right foot?
You don't have to let protecting your oral health get in the way of having fun in December. Just keep these tips in mind, and you'll be able to keep your smile white after the holidays.
About the Author
Dr. Neelima Ravi is a dentist with over two decades of experience in her field. She is passionate about providing her patients with the best available oral care in a comfortable, caring environment. Dr. Ravi is a graduate of the Boston University Goldman School of Dental Medicine, and she has committed herself to continuing her education ever since. In recognition of her commitment to dentistry, she's earned a Fellowship award from the Academy of General Dentistry, a distinction obtained by less than 6% of dentists in the U.S. If you have any questions about how best to take care of your oral health over the holiday season, we can be reached at our website or by phone at (603) 926-1551.
Comments Off

on How to Protect Your Teeth During the Holiday Season
No Comments
No comments yet.
RSS feed for comments on this post.
Sorry, the comment form is closed at this time.