March 19, 2020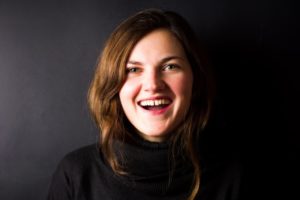 You've had mildly crooked teeth for most of your life. You're past the age where it's socially acceptable to wear braces, so instead you've resigned yourself to having misaligned pearly whites. But did you know that crooked teeth can come with their own set of problems besides just how they look? if you have gaps, crowded, or otherwise misaligned teeth, you should get them corrected by a dentist in Hampton. Let's talk about the dangers of letting crooked teeth go untreated, and some possible solutions.
Problems That Can Arise from Ignoring Crooked Teeth
Some of the reasons you should get your misaligned teeth fixed include:
Causes bad breath. Food particles can get stuck in the gaps between your teeth, resulting in bad breath.
Harder to clean. The bristles of your toothbrush and floss have a more difficult time cleaning around crooked teeth, resulting in an increased risk of cavities and gum disease.
Makes chewing difficult. When you can't chew properly, you don't absorb all the nutrients that you could from your food.
Crushes self-esteem. If you don't have a smile you can be proud of, it can really hinder your self-confidence in all aspects of life.
Solutions for Crooked Teeth
Luckily, there are plenty of options for correcting your teeth, such as:
Invisalign
Instead of metal brackets and wires, Invisalign uses clear plastic aligner trays to discreetly shift your teeth into a straighter position. They are virtually invisible and can usually straighten your teeth in a fraction of the time that conventional braces take.
Porcelain Veneers
Veneers are ultra-thin porcelain coverings that are placed over the front-facing surfaces of your teeth. Not only can they instantly give the appearance of straighter teeth, but they can also mask other flaws like chips and stains.
Cosmetic Dental Bonding
Bonding is a more affordable and conservative alternative to porcelain veneers. Using a composite resin material, your dentist in Hampton can fix gaps in your teeth to make them look more uniform and beautiful.
In most cases, Invisalign would be the best choice for patients with misaligned teeth, but every case is different. The only way to find out for sure which treatment would best benefit you is to schedule a consultation with your dentist.
About the Author
Dr. Neelima Ravi has nearly 20 years of clinical experience in the dental field so far. She attended dental school in India before moving to the United States and earning her Doctor of Dental Medicine degree at the Boston University Goldman School of Dental Medicine. She is a certified Invisalign provider and her practice also offers bonding and porcelain veneers. To learn which of these solutions would be the best treatment for your smile, you can contact Dr. Ravi's practice, Oceanside Family Dental, at (603) 926-1551.
Comments Off

on Why Crooked Teeth Are More Than Just a Cosmetic Problem
No Comments
No comments yet.
RSS feed for comments on this post.
Sorry, the comment form is closed at this time.