November 11, 2021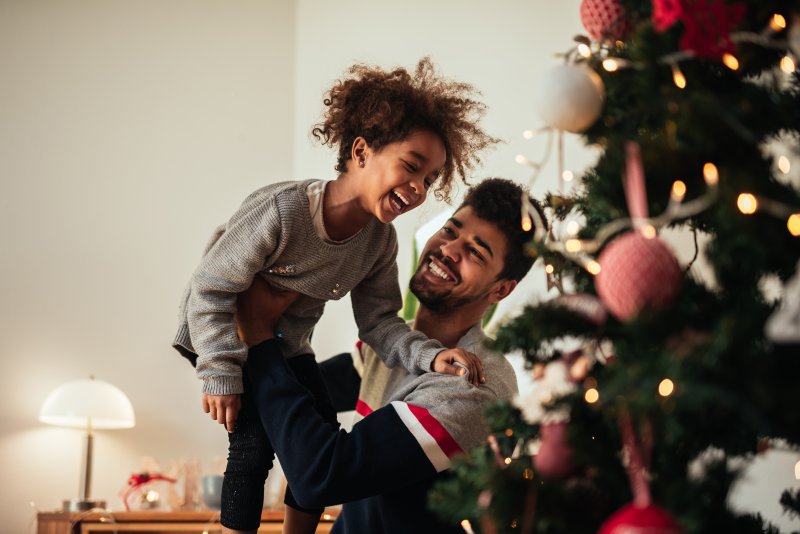 The weather is getting cooler, the leaves are changing colors, and the days are getting shorter. It's officially that magical time of the year everyone looks forward to – the holiday season! Many people are excited to go out of town and spend their holidays with loved ones. Unfortunately, it can be easy to forget about things like following your Invisalign treatment plan amidst all the fun and excitement. With that in mind, we've compiled a few helpful tips to help you stay on track while you travel.
Meet the Recommended Wear-Time Every Day
For successful treatment, you must commit to wearing your Invisalign aligners for 20 to 22 hours per day. Since the hustle and bustle of the holiday season can make you forget to wear them, it's a good idea to set an alarm as a reminder. If you fail to meet the recommended wear-time, you risk hindering your treatment and extending your competition timeline. Additionally, it can contribute to discomfort and pain throughout the process.
Always Carry Your Designated Storage Case
Anytime you remove your clear aligners, you should always store them in their designated case. If you place them in a napkin or set them down on a countertop while eating, they could easily get misplaced or thrown away. Even though this is a simple mistake, it can delay your treatment plan. That said, make sure you carry your Invisalign storage case with you at all times.
Clean Your Teeth After Eating
Whether it's a meal or snack, you must brush and floss your teeth afterward to eliminate the small food particles that get stuck between your teeth. Unless removed properly, these substances can increase your risk of decay, cavities, and bad breath. When preparing your travel bag, make sure you pack an on-the-go kit that contains a travel-sized toothbrush, toothpaste, and dental floss. You can also include a mouthwash to rinse your mouth thoroughly before slipping the aligners back in your mouth.
Don't Forget to Remove Your Aligners
It may seem harmless to take a few sips of hot chocolate while wearing your Invisalign aligners, but it can actually be highly damaging. Once the hot liquid touches the plastic trays, it can warp the structure and interfere with your treatment. If your aligners are all bent out of shape, it can cause you to experience discomfort when advancing to the next set because your teeth are not prepared for that step. Therefore, you should always remember to remove your aligners before eating or drinking anything that's not water.
Don't forget to prioritize your Invisalign treatment this holiday season. By following the tips outlined above, you can partake in all the festivities with your loved ones while staying on track with your plan.
About the Practice
At Oceanside Family Dental, we provide exceptional, state-of-the-art, comprehensive dental services that are guaranteed to meet you and your family's oral health needs. Our highly skilled and experienced team will always go the extra mile to ensure you receive the best treatment possible. For more holiday Invisalign tips, visit our website or call (603) 926-1551.
Comments Off

on A Guide to Wearing Invisalign During the Holidays
No Comments
No comments yet.
RSS feed for comments on this post.
Sorry, the comment form is closed at this time.