October 21, 2022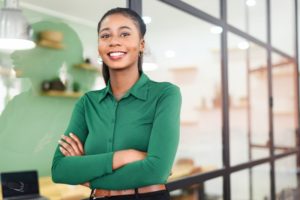 Needing invasive dental work isn't on anybody's 2022 bucket list, but some people will need root canals to help preserve infected teeth this year. If you don't want to be one of those people, investing in preventive dentistry and being proactive about protecting your teeth can help you avoid toothaches and serious treatments, all while saving you money and helping you get the most out of your dental insurance coverage. Read on to learn three ways to avoid needing a root canal by protecting your teeth from infection.
Schedule Two Checkups & Cleanings a Year
The American Dental Association recommends that every person over one year old visit their dentist in Hampton twice a year for a routine checkup and cleaning. These visits are typically 100 percent covered by dental insurance and play an important role in keeping small oral health problems from developing into more serious ones.
During the checkup, you'll have X-rays taken of your mouth and a thorough visual examination of your teeth and gums as well as an oral cancer screening. The X-ray will allow your dentist to spot any signs of infection within teeth and other problems that aren't visible to the naked eye, while the visual examination will allow them to look for signs of gum disease. Before you leave, they'll thoroughly clear all plaque and tartar from the surface of your teeth to prevent bacteria accumulation and polish and floss them.
Invest in a Nightguard if You Grind Your Teeth
Do you wake up with a headache or a sore jaw? These are common signs that you're grinding and clenching your teeth throughout the night. Over time, this can cause the protective enamel on your teeth to wear down, giving harmful oral bacteria a more direct route to the underlying, more sensitive structures of teeth. One way you can preserve your enamel is by investing in a customized nightguard that prevents your teeth from grinding against each other. It will also help cushion your jaw joints and facial muscles, preventing discomfort and worsening TMJ symptoms.
Prevent Cavities with Fluoride & Dental Sealants
The best way to avoid needing a root canal is to reduce your risk of cavities, which can be done by strengthening your enamel and minimizing food debris and bacteria accumulation. Fluoride is a natural mineral offered by your dentist to fortify your tooth enamel, protecting your teeth from bacteria, while dental sealants are brushed over the biting surface of the molars, keeping food debris from accumulating in the grooves. With these two protective measures, paired with a strong oral hygiene routine at home, you can drastically minimize your chances of needing a root canal.
All of the suggestions above are considered preventive dentistry, which are mostly covered by many dental insurance plans. So, when you avoid root canals, not only are you skipping the stress of dealing with a toothache and invasive dental treatment, but you're also plumping up your wallet by saving from steep out-of-pocket costs!
About the Author
Dr. Neelima Ravi has nearly two decades of clinical expertise and is dedicated to continuing education to provide her patients with the highest quality of care. She aims to help patients preserve their smiles and avoid invasive dental treatments by providing thorough preventive dentistry and uses the latest technology to spot oral health problems as soon as possible. For questions or to schedule a checkup and cleaning, visit Oceanside Family Dental's website or call 603-926-1551.
Comments Off

on 3 Ways to Avoid Needing a Root Canal
No Comments
No comments yet.
RSS feed for comments on this post.
Sorry, the comment form is closed at this time.